Gain Accounting Expertise With an Online B.B.A. Degree
Affordable Online Classes
Develop Valuable Business Skills
Fewer Liberal Arts Credits to Complete
Learn More Today
Complete the form to learn more about this program.
Duration

4 years

Cost per Credit

$420

Credit Hours

120
Program Benefits
120 hours toward CPA requirements
Gain in-demand accounting expertise
100% online delivery
6 start dates per year
Take the Next Step Toward Your CPA Career
The online B.B.A. in Accounting degree from Utica University will prepare you to produce, communicate, and interpret financial statements through a variety of rewarding business and accounting careers.
Open the door to countless in-demand career opportunities with Utica's online B.B.A. in Accounting degree. Designed for your professional success, the program serves as a stepping stone to the Certified Public Accountant (CPA) credential. By completing both the B.B.A. in Accounting degree online and UC's graduate accounting program, you'll graduate with the 150-credit hour academic requirement to take the CPA exam and begin your career as a certified accountant as fast as possible.
As you complete your B.B.A. in Accounting degree online, you'll build a strong academic foundation for business success while gaining invaluable accounting expertise from educators with diverse experience in the field. The program utilizes a curriculum that focuses on contemporary business issues and explores the effective application of managerial decision-making techniques in a variety of professional settings.
Continue Your Undergraduate Education
This online degree is also a completer program, which means that students may transfer credits into an undergraduate program at Utica University. Students may also complete all 120 credits at Utica University as a full, undergraduate degree. Candidates for the baccalaureate degree must satisfactorily complete a minimum of 30 credit hours of study at Utica University. A maximum of 90-98 credits may be transferred from four-year institutions, and 60-64 from two-year institutions, depending on one's academic major. Transfer students who matriculate with 60 or more credits need to declare a major upon entering Utica University.
Career Outlook: A Growing Need for Financial Leaders
The Bureau of Labor Statistics reports a steady industry growth rate of 4% for the professional field of accounting. At this rate, more than 61,000 new accounting positions are expected to be created by 2029, making now the perfect time to pursue the CPA credential and begin your accounting career with the online B.B.A. in Accounting degree.1
Explore Careers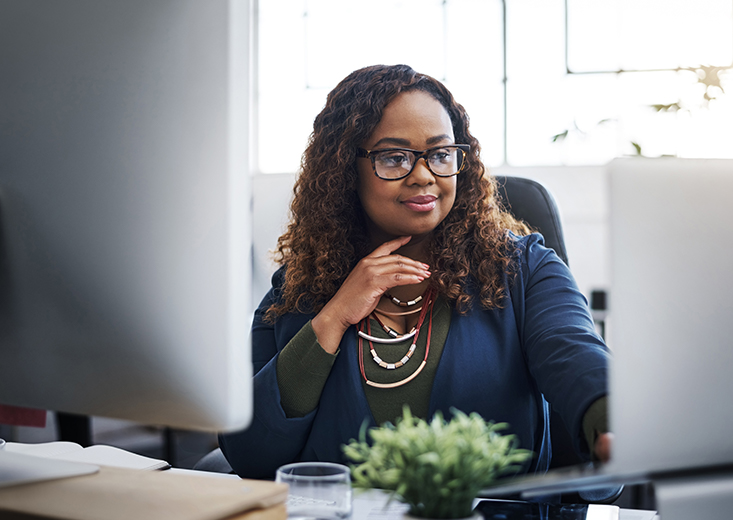 Curriculum: Focused on Financial Leadership
While completing your B.B.A. in Accounting degree online, you'll prepare to address contemporary issues in an ever-changing business world. The program delivers advanced accounting knowledge as it provides the academic foundation you need to become a CPA.
Utica University maintains articulation agreements with a number of community colleges, making it easier for students who complete their associate degree to transfer to UC to complete their bachelor's and graduate degrees.
Explore Courses
Program Outcomes
After completing the B.B.A. in Accounting degree online, you will be able to:
Prepare financial statements and interpret financial information to improve managerial decision-making.
Evaluate accounting and non-accounting information to make effective decisions within an organization.
Demonstrate a strong understanding of the concepts and processes involved in performing an audit.
Utilize primary tax research sources to apply tax laws to situations impacting U.S. taxpayers in order to comply with applicable regulations and provide tax planning advice.
Identify and interpret legal and ethical issues in the global business environment.
Solve business and organizational problems using analytical and critical thinking skills.
Admission Requirements
Our online B.B.A. in Accounting degree accepts applications from first-time freshmen, as well as students with some college credit. To apply for the B.B.A. in Accounting degree online from Utica University, you'll need the following:
2.5 minimum GPA for transfer credit
3.0 minimum GPA for high school courses
Official transcripts from all schools attended
Official final high school transcripts (with graduation date), unless you have earned an associate degree or higher

If you are entering with an associate degree or transferring a minimum of 57 credits from a four-year college, your general educational requirements are considered complete.

SAT (I or II) or ACT scores are not required.

Résumé
Personal statement
One letter of recommendation
Learn More
Tuition and Financial Aid
The B.B.A. in Accounting degree online program costs $420 per credit and requires the completion of 120 total credits. Utica University is dedicated to making an advanced education accessible and affordable and offers many avenues for financial aid.
Learn More
Faculty: Support From Accounting Experts
Our faculty members share years of diverse accounting and business experience and are committed to providing personalized attention to every student completing the B.B.A. in Accounting degree online. With their support, you'll gain the necessary skills for professional success and graduate with the confidence to take the next step in your career.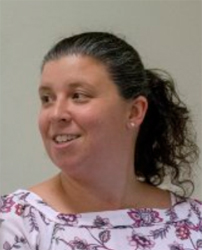 Donna M. Dolansky, MBA
Professor of Practice, Accounting
Donna M. Dolansky, MBA, is the chair of Utica's Business Department Faculty Teaching committee and has been working in the accounting industry since 2000.
Dolansky spent seven years working at the public accounting firm Ernst & Young LLP in Boston, with a two-year rotation at their London office. She then moved to upstate New York and worked at NBT Bank in various accounting and finance roles, overseeing financial reporting and budgeting, mergers and acquisitions, and financial analysis and planning.
Away from campus, Dolansky spends most of her leisure time with her husband and two kids. She enjoys outdoor activities such as hiking, cross-country skiing, and swimming. She is an avid reader and enjoys cooking and baking with her family.
Honors and Distinctions
MBA, Utica University
B.S. in Accounting, Boston College
Licensed CPA in Massachusetts and New York
Member of the New York State Society of CPAs
Member of the American Institute of CPAs
Glen A. Hansen, Ph.D.
Associate Professor, Accounting
Glen Hansen, Ph.D., MBA, is Associate Professor of Accounting and coordinator of the on-campus Accounting program at Utica University. He has taught finance, accounting, and statistics at Brigham Young University, the University of Rochester, Penn State University, Baruch College, and Hunter College.
Dr. Hansen has worked in the financial industry designing accounting-based investment strategies for Ziff Brothers Investments, Battenkill Asset Management, and Morgan Stanley. He is currently a member of Utica University's Retention and Completion Task Force and of the Business Department Business Leadership team.
Hansen has published finance and accounting articles in several international journals and a book chapter in the Handbook of Security Analyst Forecasting and Asset Allocation. His current research focuses on how managers use their discretion to influence accounting earnings and other financial statement accounts. Hansen has applied this research primarily in the banking industry.
Honors and Distinctions
Ph.D. in Business Administration and M.S. in Applied Economics, University of Rochester
MBA, Brigham Young University
B.S. in Chemical Engineering, Brigham Young University
Selected Publications
Hansen, G. (2015). Predicting loan loss provisions by including loan type characteristics, The International Journal of Business and Finance Research, Volume 9(2), p. 53-67.
Hansen, G. (2015). Managerial discretion over loan loss reserves during the global financial crisis, The International Journal of Business and Finance Research, Volume 9(1), p. 51-61.
Frequently Asked Questions
Find answers to your questions regarding the online B.B.A. in Accounting program, and learn more about earning your degree online.
To learn more, speak with an enrollment counselor by calling 1-866-295-3106.
You can complete the program in as few as two years. To review the curriculum details, visit our courses page.
Scholarships and other financial aid options for online students vary by program. Non-traditional students can pursue numerous third-party scholarships. You can also consider these financing options:
Complete the FAFSA® to determine your financial aid eligibility. Utica University's FAFSA® code is 002883.
Apply for a Sallie Mae loan.
If you're a military veteran, a member of the reserves, or currently serving in the U.S. military, you and any dependents are eligible for several financial assistance options. Utica University also offers a 10-percent tuition discount for you and your dependents.
To explore these options, call 1-866-295-3106 or request more information.
The B.B.A. in Accounting is offered through the ACBSP-accredited business school. Utica University (formerly Utica College) is accredited by the Middle States Commission on Higher Education. This accreditation affirms that you will experience an exceptional and rigorously evaluated online education as you pursue your degree.
To apply to this program, you will need to:
Submit an online application.
Have a minimum GPA of 2.5 for college transfer credits or 3.0 for your high school transcripts.
Supply official transcripts from all schools you have attended. Official final high school transcripts (with your graduation date) are required for all undergraduate students unless you have earned an associate degree or higher. If you are entering with an associate degree or transferring a minimum of 57 credits from a four-year college, your general education requirements are considered complete.
Provide a letter of recommendation from a faculty member or professional colleague.
Supply a brief essay that outlines your qualifications, skills, work experience, and reasons for pursuing this profession.
Provide your résumé with work experience that may be relevant to this program.
If you're an international applicant, you will need to:
Submit an online application.
Submit your test scores from either the TOEFL or IELTS if English is not your first language. Utica University requires a TOEFL score of 550 written, 213 computer-based, or 79 internet-based. Utica requires an IELTS score of 6.0. International students may also provide a Duolingo English Test (DET) score of 100.
Complete an evaluation of your overseas degree and transcripts to determine their equivalency in the U.S. You may use the following universal organization: https://www.wes.org/.
Note that you do not need to provide SAT (I or II) or ACT scores. Review the admission requirements for more details, including your transfer credit options.
You will complete 40 courses to earn the B.B.A. in Accounting degree. Each course awards three credit hours. Your education will include:
34–55 core credits
42 business requirement credits
18 accounting major credits
12 business elective credits
Up to 14 college elective credits
If you have past college experience, you can transfer up to 60 credits from a two-year institution and up to 90 credits from a four-year institution into the online B.B.A. in Accounting program. Visit the courses page to explore curriculum details for this program.
Visit our FAQ page