Post-Professional Doctor of Physical Therapy Online
Build Your Expertise and Take the next Step in Your Career
For Licensed PTs With a B.S. or M.S. Degree
Impact High-Quality Patient Care
100% Online and Personal Support
Learn More Today
Complete the form to learn more about this program.
Duration

16 months

Cost per Credit

$785

Credit Hours

19
Program Benefits
Designed for licensed physical therapists
Focused practicum tailored to your career aspirations
Students eligible to earn continuing education units (CEUs)
Describe the clinical impact of PT imaging technologies.
Expand Your Skills as a Physical Therapist
Our online transitional Doctor of Physical Therapy (tDPT) program is designed to give licensed physical therapists the industry-standard knowledge, skills, and experience they need to build on what they've learned as a practicing physical therapist. Earn your post-professional Doctor of Physical Therapy degree online in just 16 months.
Take control of the therapeutic process, from determining diagnoses to implementing physical therapy treatment that best suits the needs of your patients, and meet the highest standards of professional practice.
After completing your tDPT program, you'll be able to:
Develop hypotheses to guide clinical decisions for patients.
Analyze the results of diagnostic testing as part of patient examination.
Apply principles of risk management to physical therapy practice.
Describe the clinical impact of PT imaging technologies.
Revise physical therapy strategies and procedural interventions based on results of diagnostic imaging, response to treatment, or changes in histology or pathology.
Pursue Advanced Career Paths
In 2019, the median salary for physical therapists was $89,440, with the top 10 percent of physical therapists earning an average of $124,740 per year. With the aging population growing rapidly in the U.S., job growth for this field is 28 percent, four times the national average for all professions.1
When you complete Utica's online physical therapy degree program, you'll have an in-depth understanding of direct-access physical therapy and be able to provide top-quality care as a practitioner. Graduates from online DPT programs can also work as:
Consultants
Educators
Administrators
Clinical scholars
No matter which professional path you choose, online DPT programs like Utica's prepare you to meet the needs of this ever-evolving profession.
Jobs and Income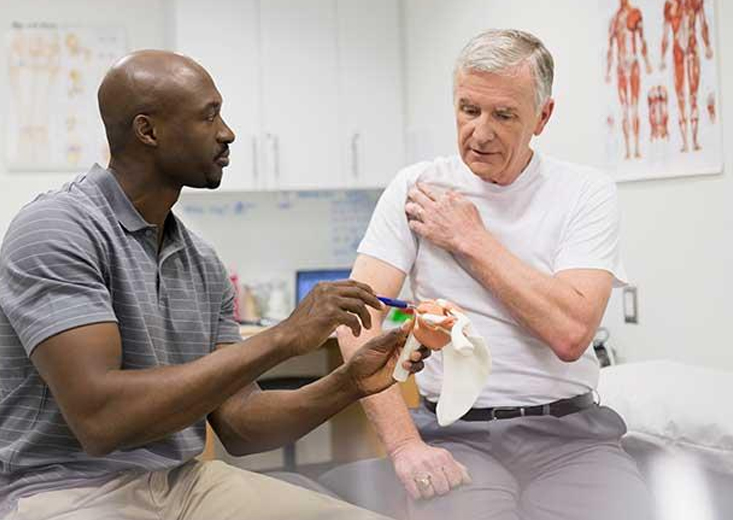 Curriculum: Study Essential Topics for Advanced Practice
Explore the most up-to-date knowledge you need to excel as a Doctor of Physical Therapy. Through seven courses, you'll learn about the foundations of autonomous practice, techniques for prevention and wellness, diagnostic imaging, pharmacology and pathophysiology, and more.
Your physical therapy degree online program concludes with a practicum focused on one of four topics. You'll choose your focus and build a new skill set tailored to your career aspirations.
Typically, students working full time while earning their online physical therapy degree from Utica will take two courses per 16-week semester, and complete the program in as few as four semesters.
Students in the online tDPT program may be eligible to earn continuing education units (CEUs) for each successfully completed course. CEUs earned in this program may meet state PT license requirements – check your individual state requirements for more information.
Explore Courses
Demonstrate the ability to locate and critically analyze literature to develop hypotheses to guide clinical decisions for patients/clients.
Use computer and/or communication technology to gather information to address clinical questions and the efficacy of practice.
Integrate cultural competence into professional behavior and clinical encounters with all clients.
Appraise levels of sensitivity and specificity of evidence to make clinical judgments.
Integrate research evidence, patient values and preferences, ethics, and clinical experience to examine patients/clients across the lifespan.
Display adherence to physical therapy core values and professional standards.
Admission Requirements
Our transitional DPT is designed for licensed physical therapists with a certificate, bachelor's, or master's in physical therapy. If you're living in the U.S. and licensed, provide the following with your application:
Official transcript from a regionally accredited physical therapy degree program
Resume or CV
Current U.S. state professional license
Two written recommendations
A brief essay articulating your goals for tDPT study
Note there are additional admissions requirements for students who trained outside the U.S.
This program has start dates in the Fall and Spring semesters only.
Learn More
Tuition and Financial Aid
This 18–19 credit program (credits vary based on your chosen practicum) costs $785 per credit hour. Utica University is dedicated to making an advanced education accessible and affordable and offers many avenues for financial aid.
Learn More
Faculty: Real-World Clinicians and Mentors
All transitional DPT courses are taught by qualified, experienced, real-world clinicians who help guide you as you complete your online studies and practicum. This commitment to excellence is just one of the ways Utica stands out among other online DPT programs.
Our instructors possess decades of experience, have presented at numerous local, national, and international conferences, and focus on a variety of disciplines including:
Sports and fitness
Pediatric and elderly care
Orthopedics
Spinal rehabilitation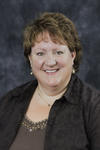 Denise McVay, PT, DPT
Doctoral Program Director, Physical Therapy | Assistant Professor, Physical Therapy
Denise McVay, PT, DPT, joined Utica University's faculty in 1995 and currently serves as assistant professor and director of the transitional Doctor of Physical Therapy program.
Dr. McVay has clinical expertise in geriatric physical therapy and has presented at multiple national physical therapy conferences on the subject of balance in the elderly. She is a trained volunteer for Hospice and Palliative Care of Oneida, Herkimer, and Madison counties and was instrumental in the PPtDPT Program receiving the Genesis Award for Excellence in Education.
Dr. McVay is certified by the American Board of Physical Therapy Specialists (ABPTS) as a Geriatric Certified Specialist (GCS) and licensed within the state of New York.
Honors and Distinctions
Board Certified Specialist in Geriatric Physical Therapy (GCS)
B.S. in Sports Medicine from Marietta College
B.S./M.S. in Physical Therapy from D'Youville College
Doctor of Physical Therapy (DPT) degree from Utica University (formerly Utica College)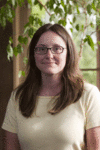 Samantha Marocco, PT, DPT, M.S.
Assistant Professor, Physical Therapy
Samantha Marocco, PT, DPT, M.S., joined Utica University as an assistant professor of physical therapy in 2009. She teaches courses on the global healthcare issues and assists students with their DPT capstone.
Dr. Marocco is a board-certified specialist in geriatrics with clinical expertise in memory and dementia. She has presented at national physical therapy conferences on diverse topics, including geriatric physical therapy in the 1960s, competency-based hiring practices in academia, lymphedema management of a patient with primary lymphedema, characteristics of clinical instructors, and the use of oral history in problem-based learning.
Marocco has served many roles in her local community, including facilitating an Alzheimer's disease support group, presenting on topics related to dementia and fitness, running a parent/toddler group with a focus on child development, teaching a movement and games class to elementary school children to promote gross motor activity, teaching classes for children of various ages about anatomy and the systems of the body, and teaching a child development/babysitter training course.
She has also served many roles within her professional and academic communities, including conducting continuing education courses on dementia and physical therapy, promoting case report writing and clinical specialization amongst peers and students, serving on committees within the New York Physical Therapy Association and Specialization Academy of Content Experts.
Additionally, she's served on various academic committees, including search committees, academic assessment committees, and interprofessional education committees. She's also a diversity advocate.
Honors and Distinctions
B.S. in Physical Therapy, Russell Sage College
M.S. in Basic Science-Gerontology, Clarkson University
Doctor of Physical Therapy, Russell Sage College
Board Certified Physical Therapy Clinical Specialist in Geriatrics, American Board of Physical Therapy Specialties
Certified Clinical Instructor, American Physical Therapy Association
Frequently Asked Questions
Advancing your life and career with an online physical therapy degree comes with lots of questions, and we want to ensure your search for answers is effortless. If you have a question we haven't covered, call (866) 295-3106 to speak with an enrollment counselor.
You can complete the program in just 18 months. To learn more about the curriculum, view our courses page.
While Utica University does not offer scholarships for this program, you can explore the following options for funding your studies:
Complete the FAFSA® to determine financial aid eligibility. Utica University's FAFSA® code is 002883.
Apply for a Sallie Mae loan.
One year of work experience is required for admission. Applicants should have a current U.S. state professional physical therapy license. To learn more, contact an enrollment counselor.
You'll complete eight courses to earn the transitional Doctor of Physical Therapy degree. You can learn more about coursework here.
When you graduate, you'll be prepared to pursue advanced career paths in physical therapy. You'll be qualified to provide high-quality care as a senior practitioner or pursue leadership roles as a consultant, educator, administrator, or clinical scholar.
Visit our FAQ page