Certificate in Financial Crime Investigation
Set Yourself Apart with the Skills to Prevent, Detect, and Investigate Fraud
Just Six Courses to Complete
Industry-Experienced Faculty
High Job Growth Potential
Learn More Today
Complete the form to learn more about this program.
Duration

1 year

Cost per Credit

$450

Credit Hours

18
Program Benefits
100% online
Supports preparation for the CAMS exam
Develop a network of professional experts
In-Demand Across Industries
As daily headlines report the latest data breach and credit card fraud is on the rise, companies across sectors are looking for professionals with the skills to fight back. Utica University's Financial Crime Investigation online certificate program prepares you to join the fight.
Explore the principles and politics of economic criminal justice and gain insights into the latest tools and techniques for preventing fraud—or finding those responsible once it has occurred.
The program will also support your preparation for the Certified Anti-Money Laundering Specialist (CAMS) exam, the gold-standard anti-money laundering certification.
ACAMS Premier Industry Partnership for Anti-fraud Professionals
Utica University, is the first university in the nation to become an education partner with the preeminent association for anti-money laundering and financial crime investigations – the Association of Certified Anti-Money Laundering Specialists (ACAMS). The unique academic partnership provides some very important benefits to both ACAMS members and Utica students, including tuition discounts and preparation for the CAMS certification exam:
a free student membership to the association for up to two years.
a waived application fee and 10% tuition discount, if the applicant is already an ACAMS member.
a significantly discounted rate for the CAMS exam taken within 6 months of the student membership.
No sector is safe from fraud, and professionals with the skills to detect, prevent, and investigate financial crimes are in high demand. Set yourself apart with a certificate in financial crime investigation and prepare for potential roles in internal auditing, fraud investigation, and risk management.
Explore Careers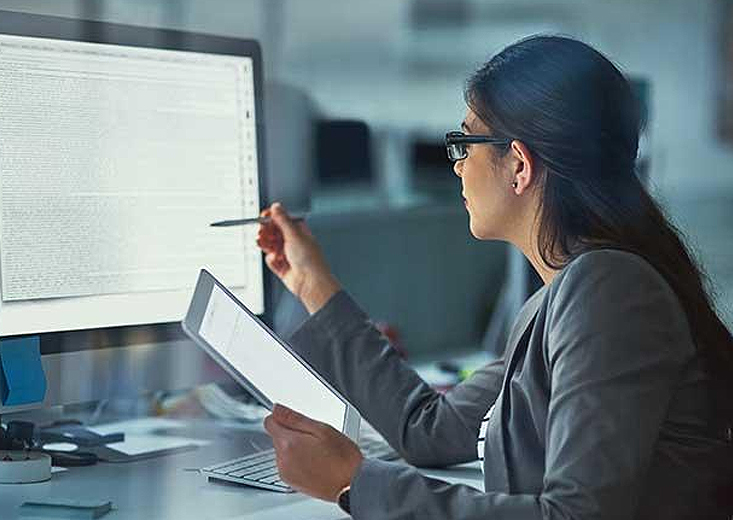 Curriculum: 18 Credits to Fighting Fraud
In 18 credit hours, you'll cover the basics of forensic accounting and financial crime law, then delve deeper into the principles and practices related to the tools and techniques employed in the prevention, detection, and investigation of fraud and financial crime.
Curriculum
Admission Requirements
To apply to this undergraduate certificate, you'll need to meet the following requirements:
Résumé with relevant career experience
2.5 GPA or higher
Get Started
Tuition and Financial Aid
This 18-credit online certificate costs $450 per credit hour. Utica University is dedicated to making an advanced education accessible and affordable and offers many avenues for financial aid.
Learn More
Faculty: Field-Proven Experience
Benefit from our faculty members' extensive fraud-management experience in risk analysis, fraud prevention, and financial crime investigation across the public and private sectors. Learn from their real-world perspective and leave the program with a professional network of experts.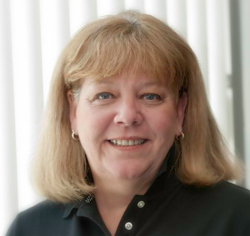 Suzanne Lynch, M.S.
Professor, Financial Crime and Compliance Management
Suzanne Lynch, M.S., has global experience in risk analysis and fraud control development and investigations in the financial services industry. She has held fraud management positions at MasterCard Worldwide, Goldman Sachs, and Comerica Bank.
In these positions, she was responsible for overseeing electronic banking fraud and implementing fraud control procedures.
Lynch also conducted fraud operations reviews on banks to determine the levels of existing fraud controls, global fraud investigations, and third-party processing system risk controls.
Lynch has led training sessions on fraud detection and investigations for global law enforcement groups and financial institutions throughout the world. She also consults for fraud detection software companies in the New York City area. At Utica University, Lynch developed and enhanced course materials and created specific courses for both graduate and undergraduate financial crime programs. She served as the lead academic for the program's new prevention and detection concentration and the redesign of the undergraduate online certificate program—adding courses that enhance relevancy to the investigation of financial crime.
Her outreach efforts have drawn in entities like the Association of Certified Anti Money Laundering Specialists (ACAMS), the U.S. Marshals Service, and the New York National Guard to invest professional effort in aligning respective personnel with tailored certificate programs.
Honors and Distinctions
M.S. in Economic Crime Management, Utica University
B.S. in Criminal Justice, Wayne State University
Former Director of the Financial Crime and Compliance Management Program, Utica University, 2001–2015
Former Director of Corporate and Professional Programs, Utica University
Assistant Executive Director of The Economic Crime Institute, Utica University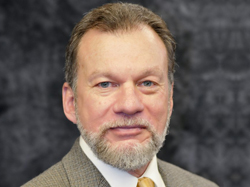 Donald J. Rebovich, Ph.D.
Professor, Criminal Justice | Coordinator, Financial Crime Investigation and Financial Crime and Compliance Management
Before joining Utica in 2001, Donald J. Rebovich, Ph.D., served as research director for the National White Collar Crime Center (NW3C) and the American Prosecutors Research Institute, where he was responsible for directing the analysis of internet crime report data and the National Public Survey on White Collar Crime. Rebovich serves as executive director of Utica's Center for Identity Management and Information Protection.
Dr. Rebovich is the author of Dangerous Ground: The World of Hazardous Waste Crime, which presented the results of the first empirical study of environmental crime in the United States, and co-author of the 2015 U.S. Department of Justice study, Hiding in Plain Sight? A Nationwide Study of the Use of Identity Manipulation by Registered Sex Offenders. Rebovich is also co-editor of The New Technology of Crime, Law and Social Control.
Rebovich has served as an advisor to The Global Center for Evidence-Based Corrections and Sentencing and to the U.S. Department of Justice on tribal technology, information sharing, and environmental crime control.
Honors and Distinctions
Published author and pioneer for environmental crime research
More than 15 years teaching criminal justice with Utica University
B.S. in Psychology from the College of New Jersey
M.A. in Criminal Justice from Rutgers University
Ph.D. in Criminal Justice from Rutgers University
Selected Publications
Rebovich, D. (2015) Dangerous Ground: The World of Hazardous Waste Crime. Piscataway, New Jersey: Transaction Publishers.
Rebovich, D. (Principal Investigator), Byrne, J. (Research Coordinator), Et al. (2015) Hiding in Plain Sight? A Nationwide Study of the Use of Identity Manipulation by Registered Sex Offenders. Utica, New York: Utica University.
Frequently Asked Questions
Advancing your life and career with an online degree comes with lots of questions, and we want to ensure your search for answers is effortless. If you have a question we haven't covered, call (866) 295-3106 to speak with an enrollment counselor.