Online Master of Science in Forensic Accounting
Master Forensic Accounting Skills
Prepare for CPA Licensure
No Bachelor's in Accounting Required
Pursue CAMS and CipherTrace Certification
Learn More Today
Complete the form to learn more about this program.
Duration

2 years

Cost per Credit

$775

Credit Hours

30
Program Benefits
Learn from a leading institution in financial crime investigation
Gain advanced investigation and financial auditing expertise
Learn forensic skills throughout both core and elective courses
No GRE/GMAT scores required
Become an Expert Forensic CPA
Learn how to detect, investigate, and prevent fraud and other financial crimes as you complete coursework that meets the academic requirements for CPA licensure in NY and most other states.*
Unlike other programs in which forensics is only taught in a few courses, at Utica you'll focus on forensic skills throughout the entire program. We worked directly with NY State Education Department (NYSED) to ensure the program met CPA requirements while giving you deep knowledge of fraud and money-laundering investigation and prevention, litigation support, expert testimony, and more.
You'll graduate with a deep knowledge of how to combine forensic accounting, auditing, and analysis with investigative techniques and technologies — helping you become a top candidate for future positions.
Career Outlook: Experts Needed in Fraud and Financial Investigations
Internal auditing managers with fraud investigation skills earn a median salary of $104,762,1 a needed position among U.S. and Canadian companies who report 46% of the world's occupational fraud.2
Graduates of the program are academically prepared for CPA licensure and can pursue CipherTrace Certified Examiner (CTCE) and Certified Anti-Money Laundering Specialist (CAMS) certifications.
Explore Careers
ACAMS Premier Industry Partnership for Anti-fraud Professionals
Utica University, is the first university in the nation to become an education partner with the preeminent association for anti-money laundering and financial crime investigations – the Association of Certified Anti-Money Laundering Specialists (ACAMS). The unique academic partnership provides some very important benefits to both ACAMS members and Utica students, including tuition discounts and preparation for the CAMS certification exam:
a free student membership to the association for up to two years.
a waived application fee and 10% tuition discount, if the applicant is already an ACAMS member.
a significantly discounted rate for the CAMS exam taken within 6 months of the student membership.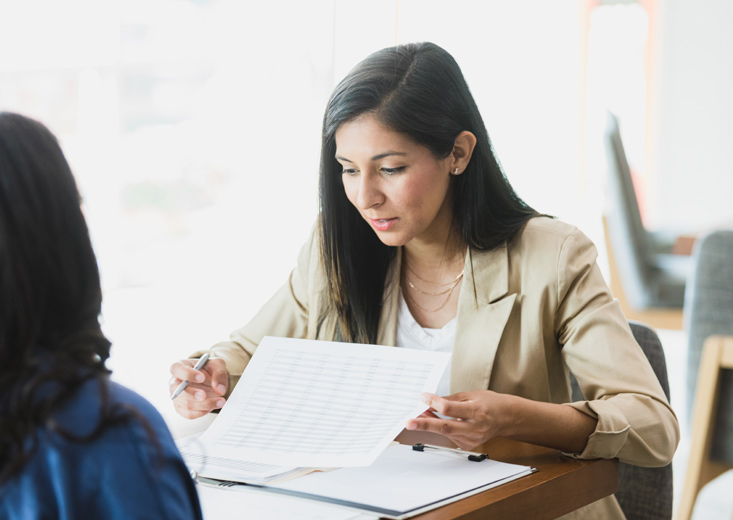 Curriculum: Gain Expert Forensic Accounting Skills
Utica's online master's in forensic accounting program consists of 10 courses and 30 credits that can be completed in two years.
The curriculum was specially created to meet NYSED requirements for CPA licensure while providing a forensic focus throughout the entire program, unlike most master's in forensic accounting programs that only teach those skills in a course or two.
You graduate as a forensic accounting expert, ready for CPA licensure and able to solve complex accounting cases within the legal and ethical guidelines involved in forensic scenarios.
Note: While many students who enter our master's in forensic accounting program will have a bachelor's in accounting, we welcome students who hold undergraduate degrees in other areas as well. See the curriculum page for more details.
Explore Courses
Demonstrate an understanding of the ethical and legal environment in forensic situations.
Analyze and evaluate business transactions in order to detect fraudulent and misleading financial reporting and uncover financial crimes.
Analyze data and apply legal, financial, forensic techniques in specific engagement settings including fraud, bankruptcy, digital forensics, financial statement misrepresentation, damages, and valuation.
Demonstrate an understanding of the techniques and models used for valuation, income reconstruction, and damage calculations.
Analyze financial and textual data using data technology to detect accounting fraud.
Use the FASB Accounting Standards Codification to evaluate and design solutions for complex accounting cases.
Apply an understanding of processes and concepts involved in performing a forensic audit.
Admission Requirements
To apply for the online master's in forensic accounting program at Utica, you'll need the following:
2.70 minimum GPA on a 4.0 scale
One letter of recommendation
Transcripts from all previous colleges and universities attended
Personal statement
Résumé
B.S. in Accounting*
*A non-accounting bachelor's degree from a regionally accredited institution is acceptable as long as the following course prerequisites are met:
6 credit hours in accounting
33 credit hours in general business courses including at least one course in each of the following: economics, statistics, finance
Learn More
Tuition and Financial Aid
This 30-credit program costs $775 per credit hour. Utica University is dedicated to making an advanced education accessible and affordable and offers many avenues for financial aid.
Learn More
Faculty Spotlights: Learn From Our Accounting and Forensic Experts
Utica's Master of Science in Forensic Accounting program is taught by experts with decades of worldwide experience in accounting, financial crimes, and cybersecurity. They bring industry insights to the classroom that can help you succeed in the field.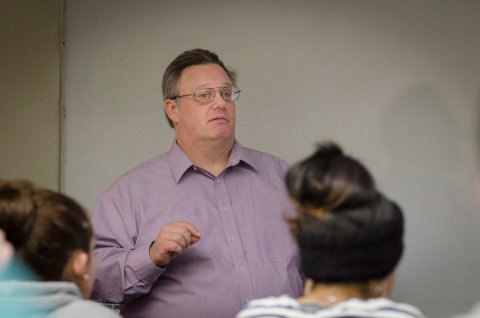 Glen A. Hansen, Ph.D.
Program Director
Glen Hansen, Ph.D., MBA, is program director for the online MS in Forensic Accounting program at Utica University. He has taught finance, accounting, and statistics at Brigham Young University, the University of Rochester, Penn State University, Baruch College, and Hunter College.
Dr. Hansen has worked in the financial industry designing accounting-based investment strategies for Ziff Brothers Investments, Battenkill Asset Management, and Morgan Stanley. He is currently a member of Utica University's Retention and Completion Task Force and of the Business Department Business Leadership team.
Hansen has published finance and accounting articles in several international journals and a book chapter in the Handbook of Security Analyst Forecasting and Asset Allocation. His current research focuses on how managers use their discretion to influence accounting earnings and other financial statement accounts. Hansen has applied this research primarily in the banking industry.
Honors and Distinctions
Ph.D. in Business Administration and M.S. in Applied Economics, University of Rochester
MBA, Brigham Young University
B.S. in Chemical Engineering, Brigham Young University
Selected Publications
Hansen, G. (2015). Predicting loan loss provisions by including loan type characteristics, The International Journal of Business and Finance Research, Volume 9(2), p. 53-67.
Hansen, G. (2015). Managerial discretion over loan loss reserves during the global financial crisis, The International Journal of Business and Finance Research, Volume 9(1), p. 51-61.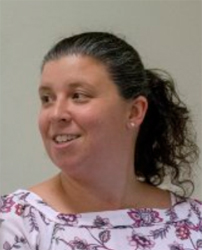 Donna M. Dolansky, MBA
Professor of Practice, Accounting
Donna M. Dolansky, MBA, is the chair of Utica's Business Department Faculty Teaching committee and has been working in the accounting industry since 2000.
Dolansky spent seven years working at the public accounting firm Ernst & Young LLP in Boston, with a two-year rotation at their London office. She then moved to upstate New York and worked at NBT Bank in various accounting and finance roles, overseeing financial reporting and budgeting, mergers and acquisitions, and financial analysis and planning.
Away from campus, Dolansky spends most of her leisure time with her husband and two kids. She enjoys outdoor activities such as hiking, cross-country skiing, and swimming. She is an avid reader and enjoys cooking and baking with her family.
Honors and Distinctions
MBA, Utica University (formerly Utica College)
B.S. in Accounting, Boston College
Licensed CPA in Massachusetts and New York
Member of the New York State Society of CPAs
Member of the American Institute of CPAs
Frequently Asked Questions
Advancing your life and career with an online degree comes with lots of questions, and we want to ensure your search for answers is effortless. If you have a question we haven't covered, call (866) 295-3106 to speak with an enrollment counselor.
Sources
View the M.S. in Forensic Accounting state licensing grid here.