Master of Science in Data Science
Interpret Data and Solve Real-World Problems
100% Online, Customizable Coursework
Small Class Sizes and Online Thesis Option
Qualify for In-Demand Careers
Learn More Today
Complete the form to learn more about this program.
Duration

2 years

Cost per Credit

$830

Credit Hours

30
Program Benefits
Four career-focused specializations
No GRE or GMAT required
Experienced faculty
In-demand skills for a variety of industries
Shape Business Strategy With Data
Big Data is a $203 billion industry.1 Shopping centers, social media, health care service providers, and educational institutions — everyone is collecting data. In fact, 90 percent of the world's data was created in the last two years.2
When you graduate in less than two years with your online master's in data science from Utica University, you'll have the skills to analyze data, gain valuable insights, and develop innovative solutions in a variety of fields.
Utica's 30-credit, 100% online master's in data science program will prepare you to influence strategy and policy-making across organizations and industries. You'll also learn to evaluate data science regarding ethics, social responsibility, and personal bias. This comprehensive curriculum helps Utica's program stand out among other New York data science master's programs.
With small class sizes, project-based coursework, and no residency requirement, our M.S. in Data Science gives you the personal attention and flexibility you need to meet your educational goals.
Our program was ranked in the top 30 online Data Science programs 2022 by Data Science Degree Programs Guide.
Develop In-Demand Skills for Career Success
In 2018, the median salary for an entry-level data scientist was $92,500, with the top 25 percent earning an average annual salary of $110,000.3
Experts with just three years of experience and a data science master's degree, the median salary rises to $120,000, with the top 25 percent of earners making $138,750.3
Experts are predicting that by 2024, more than 250,000 data scientist openings will go unfilled, meaning lots of opportunity for anyone with the skill set to translate big data into meaningful business intelligence.4
Jobs and Income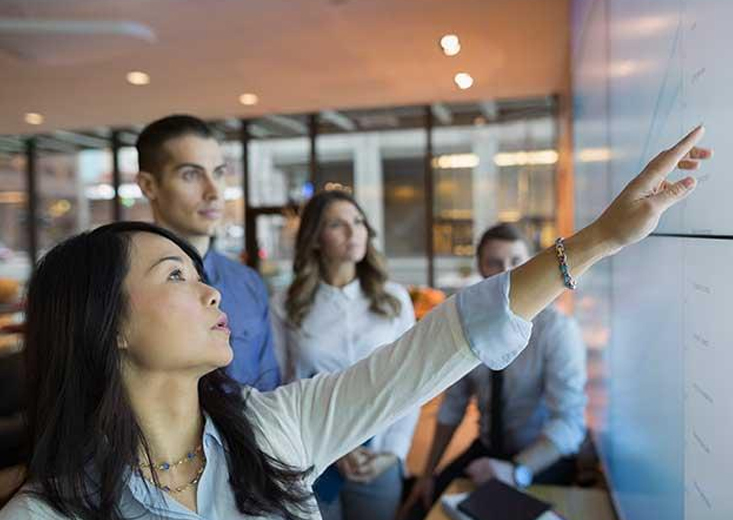 Use Data to Solve Real-World Business Challenges
With Utica University's online master's in data science program, you'll explore models for collecting data and methods for diving deep into the numbers to identify trends — but that's only part of the equation. You'll also learn to use your findings to design and implement solutions to business problems.
Explore the basics through five core courses, then choose from the following career-focused specializations:
Business Analytics
Cybersecurity
Financial Crime
Social Science
General
To complete the program, you'll bring everything together with a hands-on capstone project or online thesis involving independent research and data analysis.
Explore Courses
Specialize Your Degree
Choose the general track or one of four specializations. Each will provide you with the most up-to-date skills and expertise to hit the ground running in the industry segment of your choice.
Admission Requirements
Applying to the online master's in data science program is straightforward, with no GRE or GMAT required. Just submit the following:
A bachelor's degree with a minimum GPA of 3.0
Two letters of recommendation
Official transcripts
Résumé
Personal statement
Get Started
Tuition and Financial Aid
This 30-credit program costs $830 per credit hour. Utica University is dedicated to making an advanced education accessible and affordable and offers many avenues for financial aid.
Learn More
Learn From Industry Experts
Our online master's in data science faculty are well versed in the challenges that working with data can present, with hands-on experience in:
Health care
Geographic information systems (GIS)
Urban-rural dynamics
Cybersecurity
You'll benefit from their decades of collective experience and graduate with a network of veteran data professionals who can help you in your career.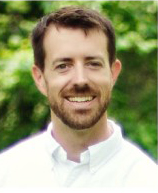 Michael McCarthy, Ph.D.
Program Director and Assistant Professor, Data Science
Michael McCarthy, Ph.D., served in the U.S. Army from 2000 to 2007 as an aviation officer and Blackhawk pilot. Dr. McCarthy's data science work extends into a technology startup, the healthcare and nonprofit industries, and the social science sphere. His current research focuses on the fair, ethical, and responsible use of data analytics within society.
An awardee of numerous grants, Dr. McCarthy's research focuses on the social impacts of COVID-19 within communities and the technical bias inherent in artificial neural networks.
Dr. McCarthy also worked as an analyst for a Veterans Affairs Medical Center. He performed quantitative and qualitative analysis to improve inpatient and outpatient clinic flow, quantitative demographic analysis for strategic planning, coached and led Lean Six Sigma projects, and served as an innovation specialist.
Honors and Distinctions
Ph.D. and M.A. in Geography, University of North Carolina at Greensboro
B.S. in Geographic Information Systems, United States Military Academy at West Point
Selected Publications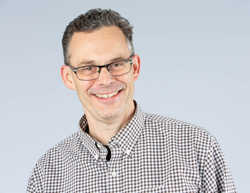 Gregory Fulkerson, Ph.D.
Adjunct Lecturer, Data Science
Gregory Fulkerson, Ph.D. focuses on issues related to globalization, rurality, community, agriculture, and the environment. His current research investigates the local and global processes leading to environmental degradation and the social response to these problems, particularly in relation to urban-rural processes.
Dr. Fulkerson has extensive expertise in quantitative statistics, qualitative and textual analysis, and big data techniques employing Excel, IBM SPSS Statistics, IBM SPSS Modeler, SAS, PSPP, R, RapidMiner, Atlas Ti, Trackur, InsightMaker, and AMOS analysis software packages. He has published research in several peer-reviewed academic journals, authored books, and edited book volumes.
Dr. Fulkerson is also an Associate Professor of Sociology at the State University of New York at Oneonta and has been a member of the Rural Sociological Society since 2002, serving as Program Chair in 2015.
Dr. Fulkerson has won the SUNY Chancellor's Award for Scholarship and the Scholar of the Year Award in the School of Social Sciences at SUNY Oneonta (2016). He currently serves as co-editor and author for a book series with Lexington Books, called Studies in Urban-Rural Dynamics.
Honors and Distinctions
Outstanding Service Award, Rural Sociological Society
More than 16 years of sociology teaching experience
B.A. in Sociology from Michigan State University
M.A. in Sociology from Western Michigan University
Ph.D. in Sociology from North Carolina State University
Selected Publications
Fulkerson, G.M. and Thomas, A.R. (2016). Reimagining Rural: Urbanormative Portrayals of Rural Life. Lanham, Maryland: Lexington Books.
Fulkerson, G.M. and Thomas, A.R. (2016). Reinventing Rural: New Realities in an Urbanizing World. Lanham, Maryland: Lexington Books.
Fulkerson, G.M. and Thomas, A.R. (2016). Urbanormativity and the spatial demography of suburbia: a response to Meyer and Graybill. Urban Geography, 38(2). 164-169.
Fulkerson, G.M. and Thomas, A.R. (2013). Studies in Urbanormativity: Rural Community in Urban Society. Lanham, Maryland: Lexington Books.
Fulkerson, G.M., Thomas, A.R., Lowe, B.M., and Smith, P.J. (2011). Critical Rural Theory: Structure, Space, Culture. Lanham, Maryland: Lexington Books.
Frequently Asked Questions
Advancing your life and career with an online master's in data science degree comes with lots of questions, and we want to ensure your search for answers is effortless. If you have a question we haven't covered, call (866) 295-3106 to speak with an enrollment counselor.