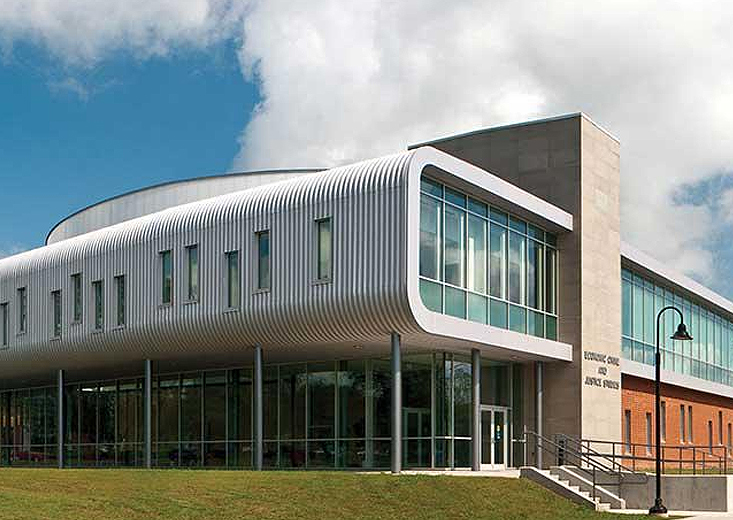 Who We Are
Located in the heart of Central New York, Utica University is an independent, private institution founded in 1946 by Syracuse University. We offer high-quality online programs, outstanding faculty engagement, and all the advantages of a larger institution with the personal attention and mentorship of a small, private college.
Through hands-on curricula, direct support from your instructors and fellow students, and a range of certificates and online degrees, you'll graduate from Utica University with everything you need to succeed in your chosen field. We believe effective learning can take place anytime, anywhere, and our programs are designed for the lives of busy professionals like you.
"The program at Utica College [now known as Utica University] fit my busy work schedule, enhanced my practice, and changed my lifestyle positively."


– EMIOLA ADEGBITE, 2012 GRADUATE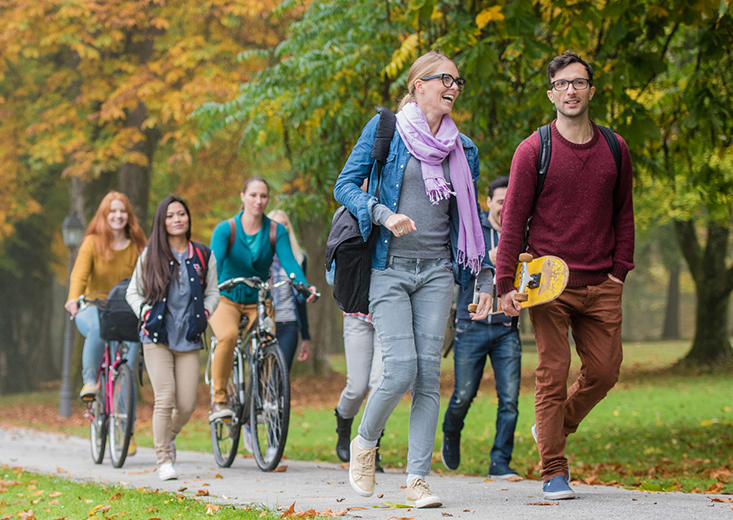 Why Choose Utica
Utica University offers you opportunities to grow both personally and intellectually, so you can build a robust foundation for success. Develop strong relationships with faculty and fellow students, make lifelong connections, and discover new opportunities.
Request More Information
We'd love to get to know you and hear more about your educational and professional goals. If you'd like to learn more about one of our programs, fill out this form and we'll be in touch:
Note: All fields required.
Accreditation
We're accredited by the Middle States Commission on Higher Education, which affirms you'll receive an exceptional and rigorously evaluated online education as a Utica student.
Recognition
The education you'll receive from Utica University (formerly Utica College) is among the nation's finest and has been recognized by several national, regional, and industry-specific ranking organizations.
We were named a Top 200 Regional University by U.S. News & World Report, and our programs have been recognized for their excellence by the National Security Agency, the Department of Homeland Security, the Department of Defense, SR Education Group, BestDegreePrograms.org, TheBestSchools.org, Study.com, Fortune Education, and more.
What Sets Utica Apart
38 undergraduate majors, 31 minors, and 21 graduate programs, including 20+ online programs, from certificates to a doctoral degree
25,000+ alumni worldwide, across industries, in leadership positions
5,000+ students enrolled, both online and on campus
Independently accredited by the Middle States Commission in 1995
Our Mission
Our mission is to educate students for rewarding careers, responsible citizenship, enlightened leadership, and fulfilling lives by:
Integrating liberal and professional study
Creating a community of learners with diverse experiences and perspectives
Balancing a commitment to our local heritage with global outreach
Encouraging lifelong learning
Promoting education in the belief that the discovery and application of knowledge enrich teaching, learning, and society
Our Vision
Our vision is to be the nation's most innovative small university, inspiring students to create a future beyond their imagining.
Individual attention to students
The importance of lifelong learning
Pragmatic approaches to teaching and learning
Continual improvement in educational and operational quality
Diversity of perspective, background, and experience in an increasingly global society
Community and professional service
Ethical behavior and integrity in all we do
Freedom of expression and the open sharing of ideas and creativity
Open, honest, collegial communication
The well-being of others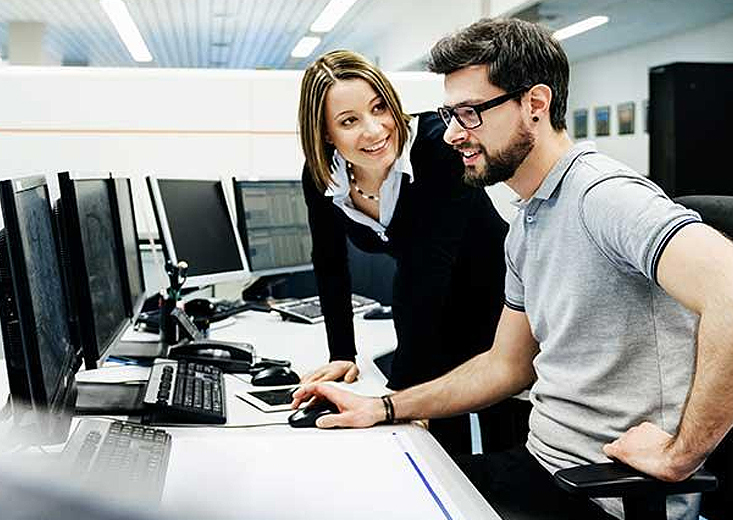 Innovation in Action
At Utica University, we work to enhance student learning and provide experiential learning opportunities. An example of this is our virtual desktop infrastructure (VDI), which gives students increased access to technology, easier file recovery and tech support, simplified software demonstrations, and seamless work with large files and multiple systems.
Utica University also values research and collaboration with industry experts to provide insights that advance curricula for our students. The Economic Crime and Cybersecurity Institute of Utica University and Center for Identity Management and Information Protection incorporate research and idea sharing to promote the advancement of economic crime studies in education, business, and government.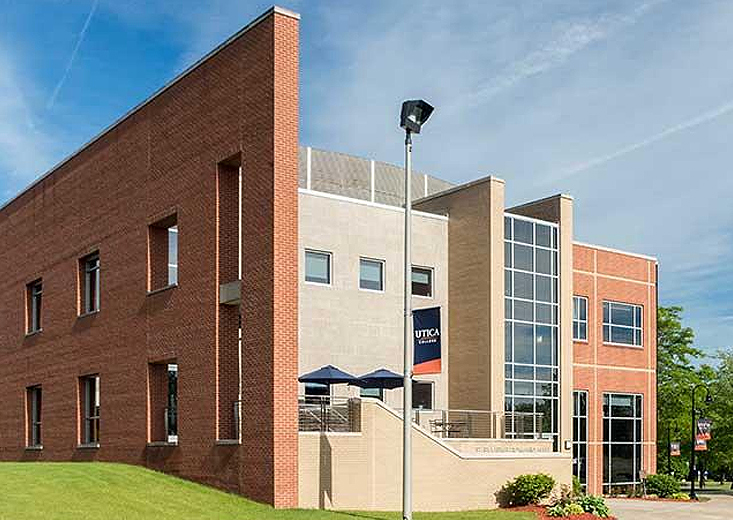 Utica University History
Our legacy reaches back to the 1930s, when Syracuse University operated extension courses in the Utica, N.Y., area.
Business and community leaders from the Mohawk Valley area and Oneida County expressed a need to build the region's own institution, and, in 1946, Syracuse University launched Utica University. Originally, the school was located in downtown Utica's Oneida Square. The school moved to its current site off Burrstone Road in 1961.
Utica University became a financially and legally independent institution in 1995, and in 2008, we announced our final transition to independence.
Since 1998, we've offered graduate degree programs, including master's and doctorate options, and now provide more than 20 online programs in a wide range of fields, including cybersecurity, social work, nursing, and physical therapy.
As of February 2022, Utica College is now Utica University. Read about the transition.