Online Student Experience
Advance your life on your terms.
As an online student with Utica University, you'll experience a rigorous, expertly designed education that puts you in touch with fellow students and professors from around the world—wherever and whenever you log in.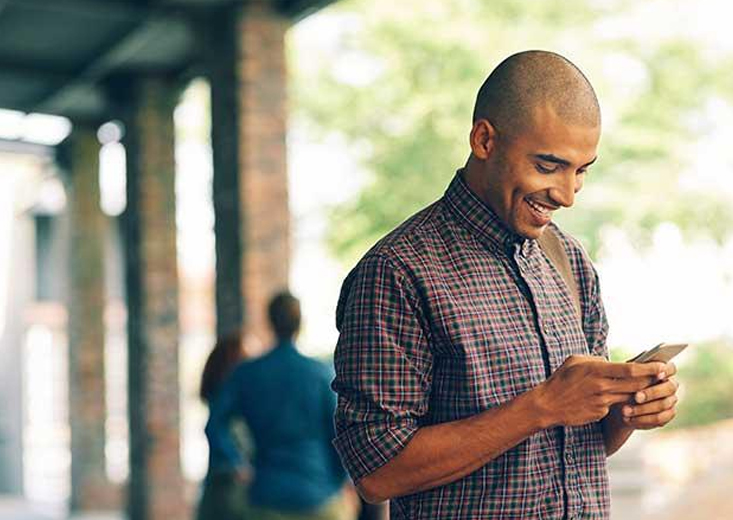 Learning Online = Quality + Flexibility
You'll tackle the same robust curriculum as an on-campus student, but in a flexible setting at a pace that suits your life. Many of our online students study in coffee shops, libraries, shared work spaces, or at home—outside the 9 to 5, on their own schedule.
Whether you're raising a family, focusing on your work, or playing an active role in your community, learning online allows you to advance your career without ever stopping or slowing down what you're already doing.
Browse Programs
Utica University offers a wide variety of online programs to advance your education and career, and each is designed to fit our students' busy lives. Discover the program that's right for you.
Learn More
Technology & Support
Tour our online learning system and discover the many benefits you receive as a student—from a free copy of Microsoft Office, to access to our extensive libraries and 24/7 tech support.
Learn More
Quick Facts
71%
of students believe online learning offers more flexibility1
62%
of students say online learning lets you take classes while working full time1
85%
of students say online learning is the same or better than on campus2
As you consider Utica University's online programs, you might wonder how learning online differs from the on-campus experience. In fact, you get all the same benefits:
A Typical Week in the Life
Our online programs are flexible, convenient, and designed to accommodate busy lives like yours—whether you're advancing your career, switching your focus, or learning new skills.
Meet three students who are taking online programs while meeting the needs of their day jobs, their families, and their communities: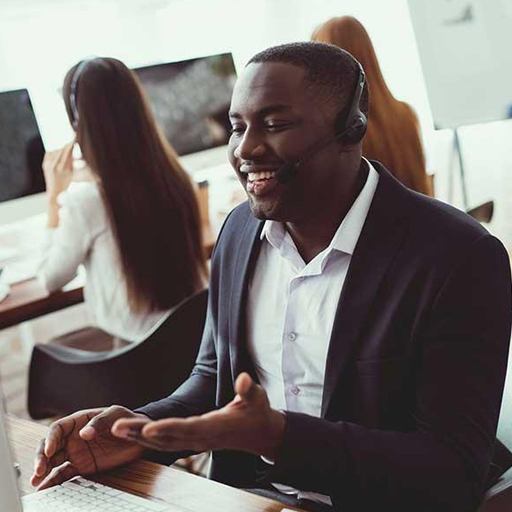 James: The Cyber Guard
Program: Online M.S. in Cybersecurity
Day Job: Full-time IT specialist, part-time National Guard
James is combining his National Guard experience with his IT expertise to become a cybersecurity leader.
As a National Guardsman, James is drawn to public service. He wants to combine his technology expertise in IT with his urge to serve his country and protect important assets. He's fascinated by the frequency of cyberattacks in the news and wants to take a lead role in preventing further intrusions.
A recent college graduate, James really values time with his college friends, whether they're playing football in the park, teaming up to play Call of Duty online, or enjoying beers at a brewery. Because he's a full-time IT specialist in addition to his monthly weekends on guard duty, that time is harder and harder to find. James also restores old furniture in his garage, a hobby that helps him relax.
James has received his boss's permission to study during downtime, as his master's in cybersecurity is building his skill set in IT. He also spends most nights staying up reading, studying, writing, and knocking out coursework. He enjoys these quiet moments at the end of his day. During his daily travel time, he listens to his textbooks as audiobooks.
James grinds seven days a week, so he can't handle additional commuting time and demands. The flexibility and convenience of online learning are key. He also relies on Utica's military benefits and looks forward to networking with fellow students and professors to find a new job in cybersecurity.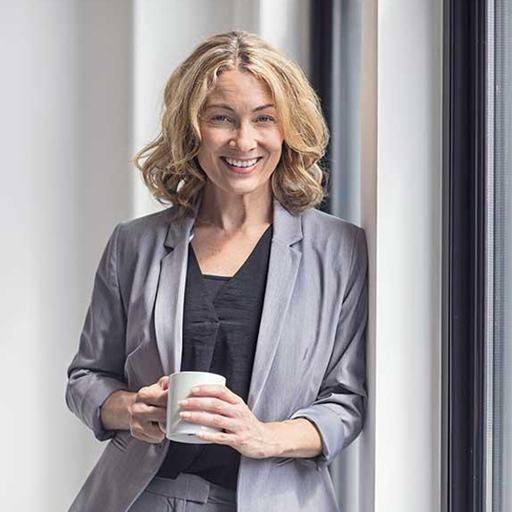 Misty: The Business Mom
Program: Online Master of Business Administration
Day Job: Full-time new mom, full-time student
New mom Misty is taking time off from her editorial job to care for her baby and earn her M.B.A. in publishing.
Previously an editorial assistant at a non-profit publisher, Misty found her professional aspirations stagnating. Along the way, she discovered a passion for the business side of publishing and the profit and loss of new book projects. Leaving her job after her baby was born allowed Misty to focus on raising her daughter, Abby, while earning her MBA.
Misty values time exercising since parenting has made her more sedentary. She especially loves riding her exercise bike and walking down Utica's scenic Gorge Trail with her husband and baby, and she relishes nights out with her girlfriends. Quality time with her family and community are crucial.
She finds spare moments during the day when Abby is sleeping. She takes advantage of her study time at night and on the weekends when her husband is home from work and she can really focus.
Life as a new mom is exhausting—random hours, constant tiredness, the demands of infant care. As an online student, Misty can fit in her schoolwork where she pleases and doesn't have to travel farther than her front door to go to class, a huge benefit as she cares for Abby and leaps into the business side of publishing.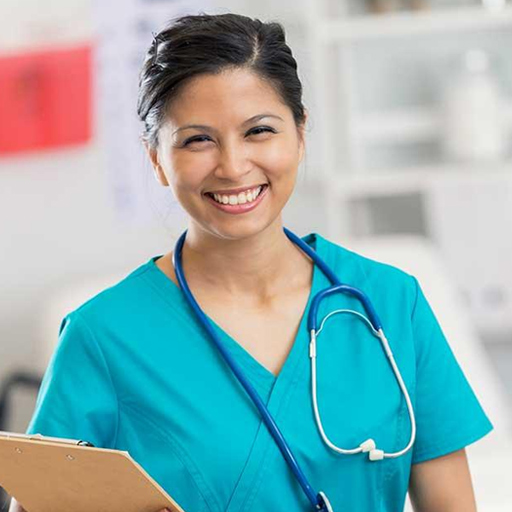 Jai: The Motivated Nurse
Program: Online RN to BSN
Day Job: Full-time working nurse and mom
Jai is advancing her nursing career and improving the care she provides to her patients while raising her two daughters.
Jai wants to give her patients better care while boosting her career opportunities and financial stability for Iskra and Zelda, the two girls she's raising as a single mother. A higher level of education will improve her patients' outcomes while opening up new options for employment at her hospital.
Quality time with her daughters, including school drop-offs and dinners together every night; community clinicals and coursework for her education; occasional volunteerism at a local homeless shelter; and of course, her full-time nursing job.
Along with her daughters as they do their own homework every night, after their bedtime, and on the weekends. She works four 10-hour shifts each week, Monday–Thursday, and devotes Fridays to clinicals and study. She also studies during her lunch breaks at work.
Jai works really hard as a full-time RN and parent. By allowing her to study wherever she is, this online degree gives her the flexibility to fit coursework into her busy schedule. It's a haul, but it will be worth it when Jai gets her BSN and, according to the Bureau of Labor Statistics, earns up to $30,000 more annually!
Five Tips for Success as an Online Learner
1. Have reliable internet access that won't break down during a test.
2. Create a dedicated study space that's quiet and distraction-free.
3. Stay in touch with your instructors and fellow students.
4. Schedule your study time so you don't fall behind.
5. Take breaks so you don't exhaust yourself or over-study.
As you research online learning opportunities, you may run into words and expressions that are new to you or used in unfamiliar ways. Check out this handy Glossary to demystify some of the language of Online Learning.
Ready to get started as an online student? Use our program finder below to Explore Our Programs and find one that's right for you. If you have any questions, contact a Utica University Enrollment Counselor at (866) 295-3106.