Advanced Studies in Nursing Leadership: Online Certificate
Become a Leader in Quality Care
Impact High Quality Patient Care
Skills for Diverse Health Care Sectors
Management-Focused Curriculum
Learn More Today
Complete the form to learn more about this program.
Duration

1 year

Cost per Credit

$825

Credit Hours

18
Program Benefits
Coursework designed by experienced nursing leaders
Skills to step into managerial and administrative roles
Informed and practical solutions for a modern world
Lead in Multiple Health Care Settings
Advance your nursing expertise and develop the skills to manage budgets, train and coordinate caregivers, and ultimately, drive safe, high-quality, and effective nursing to those in need.
Tap into your leadership abilities and take your nursing career to the next level. As you progress through the coursework designed by extensively experienced nursing leaders, you will gain access to innovative leadership practices.
The online post-Master's Nursing Leadership Certificate is structured in a way to equip you with a toolkit to respond to hospitals' modern, real-world problems with informed and practical solutions. Combine your skills as a nurse with your dedication as a leader and learn the nuances of effective staffing, mediation, communication, and human relations.
Career Outlook: Organize and Innovate
With an online post-Master's Nursing Leadership Certificate, you'll gain the specialized knowledge foundation to take on managerial, administrator, and specialist roles. Nursing leaders, on average, earn a salary of $100,980. These positions are expected to grow by 18% into 2028, which is much faster than average1.
Explore Careers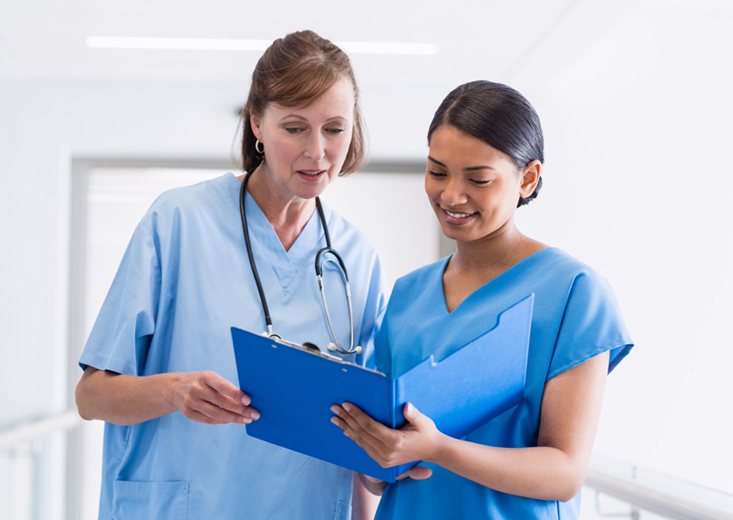 Curriculum: Passion Meets Talent
The online post-Master's Nursing Leadership Certificate's curriculum is designed to equip you with the appropriate skills to step into managerial and administrative roles. Created and maintained by nursing leaders with experience in the field, Utica University's program ensures you'll learn the nuances of nursing leadership in both theoretical and practical contexts.
Explore Courses
Program Outcomes
You'll complete this post-graduate Nursing Leadership Certificate ready to:
Integrate the arts and sciences, including leadership and ethical principles, with nursing science as a foundation for decision-making within diverse situations, settings, and communities resulting in safe patient care, quality outcomes, and health promotion.
Use critical reflection, innovation, and interprofessional collaboration to promote lifelong learning and continual improvement, integrate current evidence and inform policy.
Incorporate current technologies to augment professional practice and scholarship.
Employ leadership, management, and ethical foundations in pursuit of performance improvement, risk management, human resources, financial management, and strategic planning/management.
Integrate contemporary national performance standards and professional recommendations related to organizational governance and policy formation.
Facilitate provision of quality services through community engagement, knowledge of societal forces, and regional/national/global policy issues and initiatives.
Admission Requirements
To apply for admission, you must meet the following requirements:
Master's degree in nursing from an accredited nursing program
Two letters of recommendation from professional colleagues at the BSN level or higher
Unencumbered RN license in the state in which you reside
2,000 hours of work experience
Personal Statement (Writing sample)
Note: Approved background check and fingerprints required at the time of clinical courses.
Learn More
Tuition and Financial Aid
This 18 credit hour certificate costs $825 per credit hour. Utica University is dedicated to making an advanced education accessible and affordable. Speak with an enrollment counselor to learn more.
Learn More
Faculty
Learn innovative and adaptive leadership skills from the highest caliber Nursing Leaders in the classroom. From their extensive research in the field and real-world knowledge base, they will push you in the right direction as you develop your own leadership ethos and style.
With decades of experience in nursing education, research, and practice, the graduate nursing faculty are led by program director Doreen Rogers, DNS, RN and FNP coordinator Jennifer Klimek Yingling, Ph.D, RN, ANP-BC, FNP-BC, and Associate Professor of Nursing Cynthia Love Williams, DNS.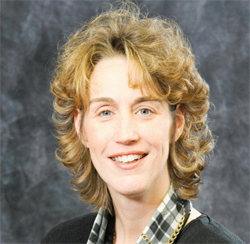 Cynthia Love-Williams, DNS, RN
Associate Professor of Nursing
Dr. Cynthia Love-Williams is an Associate Professor of Nursing at Utica University. She has worked in nursing education since 1996 in both associate and baccalaureate programs. Dr. Love-Williams' educational background includes a baccalaureate degree from Mississippi University for Women, a master's degree from Wright State University, and a doctoral degree from Russell Sage Graduate Schools.
Dr. Love-Williams is the current Director of the Graduate Nursing Program at Utica University and her areas of expertise are in critical care, medical-surgical nursing, and inter-professional education. To stay connected to the health care field and be able to apply real-world experiences to the learning environment, Dr. Love-Williams practices per diem at a local health care facility as the Hospital Supervisor. Her areas of research include inter-professional education, simulation, test taking, and student success.
Frequently Asked Questions
Advancing your life and career with an online degree comes with lots of questions, and we want to ensure your search for answers is effortless. If you have a question we haven't covered, call (866) 295-3106 to speak with an enrollment counselor.
Interested in our state authorizations? To learn about state authorizations, click here.
Tuition for the Nursing Leadership Certificate is $14,850. You need to complete 18 credits at $825 per credit hour. You can review all tuition costs here.
You may transfer in up to nine credits for previously completed coursework equivalent to NUR 604 Advanced Pathophysiology, NUR 615 Advanced Pharmacology I, and NUR 611 Advanced Health Assessment & Diagnostic Reasoning I. You can learn more about our admissions policy here.
You'll complete six courses to earn the Nursing Leadership Certificate degree. You can learn more about coursework for the Nursing Leadership Certificate here.
You'll complete 180 clock hours of practicum.
Visit our FAQ page