Advanced Studies in Nursing Leadership: Online Certificate
Become a Leader in Quality Care
Advance your nursing expertise and develop the skills to manage budgets, train and coordinate caregivers, and ultimately, drive safe, high-quality, and effective nursing to those in need.
Learn More Today
Complete the form to learn more about this program.
Duration

1 year

Cost per Credit

$825

Credit Hours

18
Program Benefits
Coursework designed by experienced nursing leaders
Skills to step into managerial and administrative roles
Informed and practical solutions for a modern world
Transfer up to nine credits
Lead in Multiple Health Care Settings
Lead in Multiple Health Care Settings
Tap into your leadership abilities and take your nursing career to the next level. As you progress through the coursework designed by extensively experienced nursing leaders, you will gain access to innovative leadership practices.
The online post-Master's Nursing Leadership Certificate is structured in a way to equip you with a toolkit to respond to hospitals' modern, real-world problems with informed and practical solutions. Combine your skills as a nurse with your dedication as a leader and learn the nuances of effective staffing, mediation, communication, and human relations.
Career Outlook: Organize and Innovate
With an online post-Master's Nursing Leadership Certificate, you'll gain the specialized knowledge foundation to take on managerial, administrator, and specialist roles. Nursing leaders, on average, earn a salary of $100,980. These positions are expected to grow by 18% into 2028, which is much faster than average1.
Explore Careers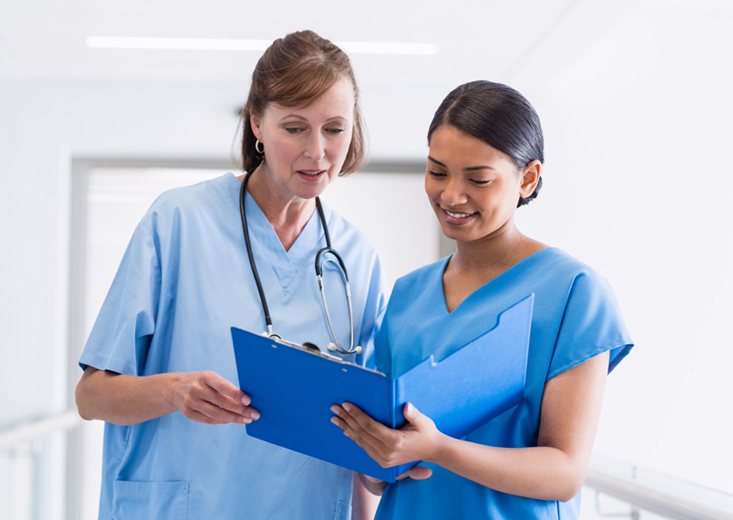 Curriculum: Passion Meets Talent
The online post-Master's Nursing Leadership Certificate's curriculum is designed to equip you with the appropriate skills to step into managerial and administrative roles. Created and maintained by nursing leaders with experience in the field, Utica College's program ensures you'll learn the nuances of nursing leadership in both theoretical and practical contexts.
Explore Courses
Program Outcomes
You'll complete this post-graduate Nursing Leadership Certificate ready to:
Integrate the arts and sciences, including leadership and ethical principles, with nursing science as a foundation for decision-making within diverse situations, settings, and communities resulting in safe patient care, quality outcomes, and health promotion.
Use critical reflection, innovation, and interprofessional collaboration to promote lifelong learning and continual improvement, integrate current evidence and inform policy.
Incorporate current technologies to augment professional practice and scholarship.
Employ leadership, management, and ethical foundations in pursuit of performance improvement, risk management, human resources, financial management, and strategic planning/management.
Integrate contemporary national performance standards and professional recommendations related to organizational governance and policy formation.
Facilitate provision of quality services through community engagement, knowledge of societal forces, and regional/national/global policy issues and initiatives.
Admission Requirements
To apply for admission, you must meet the following requirements:
Completed application
3.0 minimum GPA
Master's degree in nursing from an accredited nursing program
Two letters of recommendation from professional colleagues at the BSN level or higher
Unencumbered RN license in the state in which you reside
3-credit statistics course (grade of B or higher*)
Baccalaureate-level health assessment course with observed laboratory (Will be determined during application review*)
*Students with a B- or lower grade in Health Assessment will be required to successfully complete a 3 credit hour course prior to starting the program. Students with a B- or lower grade in statistics will be provided the option of completing a self-study module and accompanying exam.
Note: Approved background check and fingerprints required at the time of clinical courses.
Learn More
Tuition and Financial Aid
This 18 credit hour certificate costs $825 per credit hour. Utica College is dedicated to making an advanced education accessible and affordable. Speak with program manager to learn more.
Learn More
Faculty
Learn innovative and adaptive leadership skills from the highest caliber Nursing Leaders in the classroom. From their extensive research in the field and real-world knowledge base, they will push you in the right direction as you develop your own leadership ethos and style.
With decades of experience in nursing education, research, and practice, the graduate nursing faculty are led by program director Doreen Rogers, DNS, RN and FNP coordinator Jennifer Klimek Yingling, Ph.D, RN, ANP-BC, FNP-BC, and Associate Professor of Nursing Cynthia Love Williams, DNS.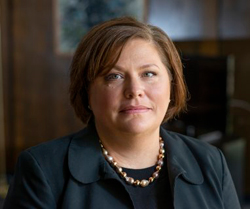 Doreen Rogers, DNS, RN, Alumnus CCRN, CNE
Assistant Professor of Nursing, Director of Nursing Graduate Programs
Dr. Doreen Rogers was appointed Assistant Professor of Nursing at Utica College in January 2018. Prior to joining Utica College, Dr. Rogers taught at associate and baccalaureate levels of pre-licensure. She was most recently the coordinator of the online Nursing Education graduate program at SUNY Polytechnic Institute, where she was an instructor as well.
Dr. Rogers began her nursing education at St. Elizabeth School of Nursing. She completed her baccalaureate degree at SUNY Utica/Rome, her graduate degree in Nursing Education from Mansfield University, and her Doctor of Nursing Science (Nursing Education/Leadership) from Sage Graduate School.
Over the past 26 years, Dr. Rogers' professional nursing practice encompasses medical-surgical and critical care. She holds CCRN (2001) and Certified Nurse Educator (2008) certifications and has provided workshops on test construction, item writing, and item analysis. Her research activity encompasses professional collegiality, resilience, rural nursing, nursing retention, and various components of nursing education. In her spare time, Dr. Doreen Rogers enjoys spending time with her husband at their two teens' athletic competitions, providing assistance with community functions, and coaching varsity girls' basketball during the winter months.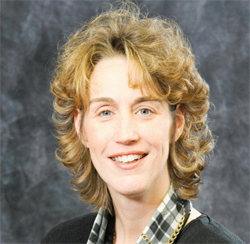 Cynthia Love-Williams, DNS, RN
Associate Professor of Nursing
Dr. Cynthia Love-Williams is an Associate Professor of Nursing at Utica College. She has worked in nursing education since 1996 in both associate and baccalaureate programs. Dr. Love-Williams' educational background includes a baccalaureate degree from Mississippi University for Women, a master's degree from Wright State University, and a doctoral degree from Russell Sage Graduate Schools.
Dr. Love-Williams is the current Director of the Graduate Nursing Program at Utica College and her areas of expertise are in critical care, medical-surgical nursing, and inter-professional education. To stay connected to the health care field and be able to apply real-world experiences to the learning environment, Dr. Love-Williams practices per diem at a local health care facility as the Hospital Supervisor. Her areas of research include inter-professional education, simulation, test taking, and student success.
Frequently Asked Questions
Advancing your life and career with an online degree comes with lots of questions, and we want to ensure your search for answers is effortless. If you have a question we haven't covered, call (866) 295-3106 to speak with an enrollment counselor.
Interested in our state authorizations? To learn about state authorizations, click here.
Yes. Admission to this program requires an unencumbered RN license in the state in which you reside, a master's degree in nursing, and 2,000 hours of work experience.
While each nursing certificate track has the same cost per credit hour, each require a different total amount of credits to complete. The online Nursing Leadership Certificate is costs an estimated $14,850. The online FNP Certificate has an average tuition of $25,575. Finally, the online Nursing Educator program costs an estimated $20,625.
Because each of the advanced certificates in nursing programs encompass different areas of specializations, students will need to concentrate their time and energy on the courses attached to the program of study. For example, students pursing the post-Master's Certificate in Nursing Leadership will take classes exclusive to Nursing Leadership. For a comprehensive overview of the required courses for each track, please visit the MSN Curriculum page for more information.
The online Advanced Nursing Certificates take different amounts of time. While the FNP post-Master's Certificate takes around 20 months and the Nursing Educator Certificate takes on average 16 months to complete, the Nursing Leadership Certificate typically takes about one year to finish.
To be considered for enrollment in any of the online Nursing Certificates, prospective students must hold a Master's Degree in Nursing or MSN along with 2,000 hours of previous work experience.
After getting your online Nursing Certificate in FNP, Nursing Educator, or Nursing Leadership, you will be able to pursue advanced positions and new career opportunities. You can learn more about these different positions from the Career Outlook section through each of the programs.
For nurses who want to refocus their career goals or to pursue new advancement opportunities, the three Advanced Certificates in Nursing empower students to explore different career paths. Learn more about each of our Nursing Certificate programs today.