Bachelor of Science in Fraud and Financial Crime Investigation
Take Action Against Fraud, Money Laundering, and Corruption
25+ Year History Educating Fraud Fighters
Gain Essential Skills to Detect Economic Crime
Two Career-Focused Specializations
Learn More Today
Complete the form to learn more about this program.
Duration

4 years

Cost per Credit

$450

Credit Hours

120
Program Benefits
Stay on the front lines of a rapidly expanding industry
Gain hands-on experience detecting and preventing fraud
NO APPLICATION FEES During November!
To celebrate International Fraud Awareness Week, Utica will waive* our application fee for each application received for the online BS in Fraud and Financial Crime Investigation and MS in Financial Crime and Compliance Management programs during November 2023.
Learn to Investigate and Prevent Financial Crimes With a Specialized Degree
No sector is safe from financial corruption and fraud. Data breaches are at an all-time high in the United States,1 but even if you ignore external attacks, estimates show internal fraud costs companies an average of 5 percent of their annual revenue.2 Make an impact in the fight against crimes like these with our online financial crime investigation degree.
As one of the first programs of its kind in the United States, Utica University's online B.S. in Fraud and Financial Crime Investigation degree takes a holistic approach to financial criminology and the investigation and deterrence of economic crime.
Our fraud and financial crime investigation curriculum was developed as part of our suite of financial criminology and criminal justice studies, so courses not only teach you deep-knowledge forensic investigative skills but also round out your business acumen with subject matter pertaining to broader disciplines, including:
Criminal justice
Ethics
Law
Sociology
Explore common causes of financial mismanagement, corruption, all kinds of fraud, and the steps investigators take to gather, analyze, and preserve evidence of criminal financial activity. Choose one of two concentrations — Financial Investigation or Fraud Prevention and Detection — and focus on the career track of your choice to deepen your expertise in this area.
Continue Your Undergraduate Education
This online degree is also a completer program, which means that students may transfer credits into an undergraduate program at Utica University. Students may also complete all 120 credits at Utica University as a full, undergraduate degree. Candidates for the baccalaureate degree must satisfactorily complete a minimum of 30 credit hours of study at Utica University. A maximum of 90-98 credits may be transferred from four-year institutions, and 60-64 from two-year institutions, depending on one's academic major. Transfer students who matriculate with 60 or more credits need to declare a major upon entering Utica University.
ACAMS Premier Industry Partnership for Anti-fraud Professionals
Utica University, is the first university in the nation to become an education partner with the preeminent association for anti-money laundering and financial crime investigations – the Association of Certified Anti-Money Laundering Specialists (ACAMS). The unique academic partnership provides some very important benefits to both ACAMS members and Utica students, including tuition discounts and preparation for the CAMS certification exam:
a free student membership to the association for up to two years.
a waived application fee and 10% tuition discount, if the applicant is already an ACAMS member.
a significantly discounted rate for the CAMS exam taken within 6 months of the student membership.
Get Qualified for In-Demand Careers
The median pay of financial examiners was $81,410 in May 2021, with the number of jobs expected to grow 18 percent through 2030.3
With your financial crime investigation degree, you'll be prepared to improve the bottom line in any industry as you ensure best practices to prevent, deter, and minimize the impacts of financial crime.
Jobs and Income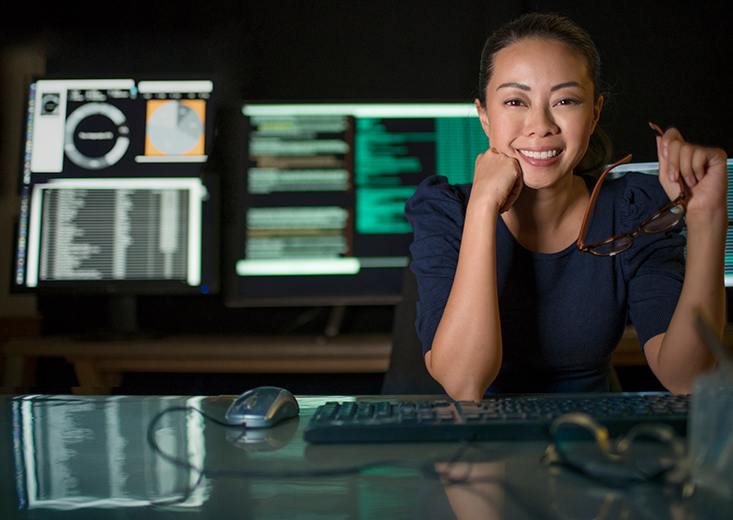 Curriculum: An Innovative Approach to Fighting Fraud
The cutting-edge curriculum in our online B.S. in Fraud and Financial Crime Investigation program is built to respond to the realities of financial crime today. Dig into the laws, regulations, and processes designed to prevent economic fraud, the math to detect and analyze its occurrence, and the investigative procedures for prosecuting the people responsible.
Explore Courses
Choose Your Concentration
As you learn, choose your preferred concentration and specialize. Each path offers the opportunity to build your skills and prepares you to enter the field ready to make an impact.
B.S. in Fraud and Financial Crime Investigation: Financial Investigation
Learn accounting skills to pinpoint and document potential financial misdeeds with coursework that emphasizes accounting concepts and procedures, data analysis, methods of detecting fraud and damage assessment.
B.S. in Fraud and Financial Crime Investigation: Fraud Prevention and Detection
Learn to identify potential deception and other forms of economic crimes as well as areas of potential vulnerability to fraud and economic crime.
Admission Requirements
Our financial crime investigation degree accepts applications from first-time freshmen, as well as students with some college credit. Other requirements include:
Minimum GPA of 2.5 for any college transfer credit
Minimum GPA of 3.0 for any high school transcripts
Résumé
Personal Statement
Letter of Recommendation
Official transcript

Official final high school transcripts (with graduation date) are required for all undergraduate students.
If you are entering with an associate degree or transferring a minimum of 57 credits from a four-year college, your general education requirements are considered complete.

SAT or ACT scores for first-time freshmen if you'd like these to be considered
Get Started
Tuition and Financial Aid
This 120-credit financial crime investigation degree costs $450 per credit hour. Utica University is dedicated to making an advanced education accessible and affordable and offers many avenues for financial aid, from scholarships to military benefits.
Learn More
Faculty Spotlight: Experts From the Front Lines
Our professors bring years of experience in real-world business and criminal justice environments — from Mastercard and Goldman Sachs to the FBI, Department of the Interior, and the Secret Service.
Learn from their years in the field and enter your career with an advantage.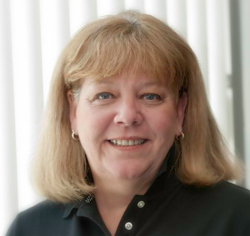 Suzanne Lynch, M.S.
Professor, Financial Crime and Compliance Management
Suzanne Lynch, M.S., has global experience in risk analysis and fraud control development and investigations in the financial services industry. She has held fraud management positions at MasterCard Worldwide, Goldman Sachs, and Comerica Bank.
In these positions, Lynch was responsible for overseeing electronic banking fraud and implementing fraud control procedures. She also conducted fraud operations reviews on banks to determine the levels of existing fraud controls, global fraud investigations, and third-party processing system risk controls.
Lynch has led training sessions on fraud detection and investigations for global law enforcement groups and financial institutions throughout the world. She also consults for fraud detection software companies in the New York City area.
At Utica University, Lynch developed and enhanced course materials and created specific courses for both graduate and undergraduate financial crime programs. She served as the lead academic for the program's new prevention and detection concentration and the redesign of the undergraduate online certificate program—adding courses that enhance relevancy to the investigation of financial crime.
Her outreach efforts have drawn in entities like the Association of Certified Anti Money Laundering Specialists (ACAMS), the U.S. Marshals Service, and the New York National Guard to invest professional effort in aligning respective personnel with tailored certificate programs.
Honors and Distinctions
M.S. in Economic Crime Management, Utica University
B.S. in Criminal Justice, Wayne State University
Former Director of the Financial Crime and Compliance Management Program, Utica University, 2001–2015
Former Director of Corporate and Professional Programs, Utica University
Assistant Executive Director of The Economic Crime Institute, Utica University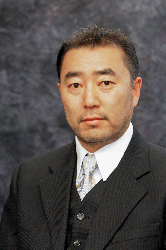 Kyung-Seok Choo, Ph.D.
Associate Professor, Criminal Justice & Economic Crime
Kyung-Seok Choo, Ph.D., is an associate professor in the Criminal Justice & Economic Crime program and has been teaching at Utica University since 2001.
Previously, Dr. Kyung-Seok Choo worked as a senior research associate and deputy director at the WestEd Justice and Prevention Research Center where he led a federal project to develop and test Juvenile Drug Court Guidelines funded by the Office of Juvenile Justice and Delinquency Prevention (OJJDP).
Kyung-Seok Choo has been involved in federal, state, and foreign government-funded projects, including a National Institute of Justice-funded study for a school safety intelligence fusion center in Miami-Dale, a Department of Education's Louisiana Safe and Successful Schools Initiative, a Bureau of Justice Assistance (BJA)-funded research project on sex offender authentication, and more.
His research results have been published as academic journal articles in Asian Journal of Criminology, Victims and Offenders, Sex Offender Law Report, British Journal of Community Justice, Crime and Criminal Justice International, and Women and Criminal Justice.
Honors and Distinctions
More than 15 years of experience as a criminal justice researcher and educator
M.S. in Criminal Justice from Northeastern University
Ph.D. in Criminal Justice from Rutgers University
Selected Publications
Choo, K. (2007). Gangs and Immigrant Youth. New York: LFB Scholarly Pub. LLC.
Choo, K., Jang, J., & Choi, K. (2010). Methodological and ethical challenges to conducting human trafficking studies: A case study of Korean trafficking and smuggling for sexual exploitation to the United States. Women & Criminal Justice, 20 (1-2). Retrieved from https://www.tandfonline.com/doi/abs/10.1080/08974451003641461
Choo, K. (2015). Space of Detention: The making of a transnational gang crisis between Los Angeles and San Salvador. Contemporary Sociology, 44(1). Retrieved from http://journals.sagepub.com/doi/abs/10.1177/0094306114562201ggg?journalCode=csxa#articleCitationDownloadContainer
Frequently Asked Questions
Advancing your career with a degree in fraud and financial crime investigation comes with lots of questions, and we want to ensure your search for answers is effortless. If you have a question we haven't covered, call (866) 295-3106 to speak with an enrollment counselor.