Nursing Home Administrator Certificate
Becoming a Nursing Home Administrator
Only Five Required Courses
Stepping Stone to Your Master's Degree
Industry-Experienced Faculty
Learn More Today
Complete the form to learn more about this program.
Duration

1 year

Cost per Credit

$690

Credit Hours

15
Program Benefits
100% online
Supports your preparation for NHA licensure
Distinguished, experienced faculty
Online coursework for Nursing Home Administrator (NHA) licensure.
Our 100% online certificate provides the academic requirements you need to become a Nursing Home Administrator 1.
In our Nursing Home Administrator Certificate program, you'll dive into management and long-term health care topics, and fulfill the academic requirements to obtain your NHA license1.
From ethical and legal issues, to finance, gerontology, and human resource management, our online courses will cover every aspect needed to prepare you for your career. You will be equipped to distinguish between the social, biological, and psychological issues of aging, and demonstrate an understanding of the management processes used in nursing homes.
Certificate graduates may go on to work in nursing homes, skilled nursing facilities, or long-term care facilities once obtaining licensure.
As the nursing home and long-term care industry continues to modernize and evolve, so do the career opportunities. The Bureau of Labor Statistics predicts that medical and health services managers are projected to increase at a rate of 18 percent from 2018 through 2028 as the aging baby-boom generation requires advanced health care services.2 With your education requirement completed, graduates can pursue New York State licensure1 and work in nursing home administration in long-term care, assisted living, skilled nursing facilities, and more.
Explore Careers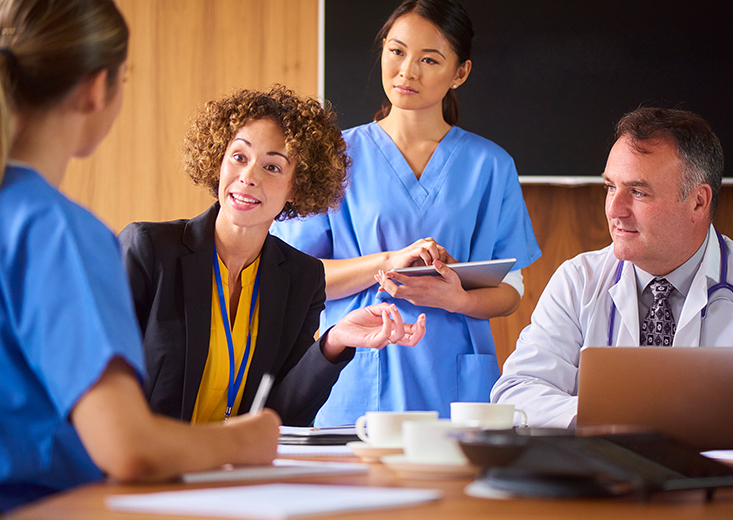 Curriculum
Our 15-credit online Nursing Home Administrator certificate fulfills the education requirement for licensure1 in the state of New York. Students will cover the academic topics necessary for nursing home administration and move forward with a career in this growing field.
Utica College offers coursework that satisfies the New York State Department of Health's academic requirements to become a Nursing Home Administrator. Graduates can also continue their education through Utica College's online Master of Health Administration program.
Explore Courses
Admission Requirements
To apply for the online Certificate of Advanced Studies – Nursing Home Administrator from Utica College, you'll need:
Application fee
Résumé
Bachelor's degree from a regionally accredited institution
Personal statement
Overall GPA of 3.0 or above*
Two letters of recommendation
Official transcripts from schools attended
*Applicants who do not meet the GPA requirement may be admitted at the discretion of the director and/or department
Learn More
Tuition and Financial Aid
This 15-credit online certificate program costs $690 per credit. Utica College is dedicated to making advanced education accessible and affordable.
Learn More
Faculty
Our nursing home administrator certificate faculty members have a robust background in the heath care administration field. You will gain practical knowledge and comprehensive skills from experts with decades of experience leading health care organizations.
From finance to human resources, our educators hold distinguished awards and honors within the health care industry. You will directly benefit from their instruction and be prepared to continue towards your nursing home administration licensure.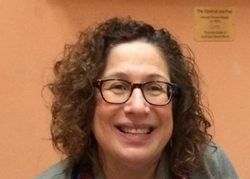 Maria A. DeGiglio, M.A. B.C.P.A.
Director, Healthcare Management Programs and Professor of Practice
Professor Maria DeGiglio, MA, BCPA, is a health advocate with specific experience and expertise in health advocacy, health care, healthcare administration, and higher education, supported by over 10 years developing online and on-ground graduate curricula in healthcare administration, health studies, and health/patient advocacy.
Professor DeGiglio is a former IT executive, professional, and principal industry analyst with specialization in health care and higher education and specific expertise in project management, informatics, business process design and improvement, continuous improvement, business/IT alignment, business case development, contingency planning, and Balanced Scorecard. She also has comprehensive knowledge of both the business and IT issues affecting health care and healthcare education and has legal and policy expertise in privacy and regulatory compliance.
Professor DeGiglio was originally appointed Director, Health Care Advocacy and Navigation (HCAN) and Professor of Practice at Utica College's School of Health Professions and Education in 2014. In June, 2019, Professor DeGiglio was appointed Director of the Master of Healthcare Administration Program.
Prior to her appointment at Utica College, Professor DeGiglio directed the development, implementation, and delivery of the Alfus Healthcare Advocacy Certificate Program (AHACP), offered by the University of Miami, and served as lead/adjunct professor (Sept. 2009 to Dec. 2011). She was president and principal of Maria DeGiglio Consulting Group (from 2005 to 2014) working with business and healthcare leaders, payers, educators, and technology solutions vendors. She has published extensively on issues affecting health care and other industries in the US.
Honors and Distinctions
In Progress: MBA, Utica College.
B.A. degree (Cum Laude), Cornell University
Master's Degree in Health Advocacy, Sarah Lawrence College
Advanced Certificate in Applied Research Ethics, Sarah Lawrence College
Board Certification in Patient Advocacy from the Patient Advocacy Certification Board (PACB) in April, 2019
Frequently Asked Questions
Advancing your life and career with an online degree comes with lots of questions, and we want to ensure your search for answers is effortless. If you have a question we haven't covered, call (866) 295-3106 to speak with an Enrollment Counselor.
The online Nursing Home Administrator Certificate program can be completed in as little as one year. View the complete curriculum here.
There are options for both full- and part-time students.
The online Nursing Home Administrator Certificate costs $690 per credit hour with a total estimated tuition of $10,350. Learn more about tuition here.
To apply for the online Nursing Home Administrator Certificate program, you must submit an online application, your official transcripts from all schools attended, a personal statement, your resume, and two letters of recommendation. View the complete list of admission requirements here.
In some states, such as New York, the curriculum of Utica College's online Nursing Home Administration Certificate meets the course requirements for Nursing Home Administrator licensure. Potential applicants should check with their state's licensing agency or contact an enrollment counselor at 315-732-2640 or toll-free at 866-295-3106 to verify the necessary coursework. You can view this grid to verify licensure requirements in the state in which you plan to practice.
Visit our FAQ page
Sources
In some states, such as New York, the curriculum of Utica College's online Nursing Home Administration Certificate meets the course requirements for Nursing Home Administrator licensure. Potential applicants should check with their state's licensing agency or contact an Enrollment Counselor at (315) 732-2640 or toll-free at (866) 295-3106 to verify the necessary coursework. Faculty advisers are available to work with students to offer guidance and help them meet the academic requirements of this field.
Medical and Health Services Managers – Job Outlook. (2020). Retrieved August 27, 2020, from U.S. Bureau of Labor Statistics website: https://www.bls.gov/ooh/management/medical-and-health-services-managers.htm#tab-6