Online B.B.A. in Cybersecurity Operations Management
Build Your Management Career in a Fast-Growing Field
Taught by industry-experienced faculty
Essential IT management expertise
Learn More Today
Complete the form to learn more about this program.
Duration

4 years

Cost per Credit

$475

Credit Hours

120
Program Benefits
Transfer up to 90 credits
SAT or ACT score not required
6 start dates per year
Small class sizes and personal support
Defend Your Company Against Cyber Attacks with Expert Technical and Management Skills
Businesses in every industry require cybersecurity measures to protect company and customer information. As technology advances, the need for cybersecurity leaders who understand the operational and strategic implications of the field continues to grow. Take the next step towards a leadership career in this dynamic industry with the online B.B.A. in Cybersecurity Operations Management degree program from Utica University.
Continue Your Undergraduate Education
This online degree is also a completer program, which means that students may transfer credits into an undergraduate program at Utica University. Students may also complete all 120 credits at Utica University as a full, undergraduate degree. Candidates for the baccalaureate degree must satisfactorily complete a minimum of 30 credit hours of study at Utica University. A maximum of 90-98 credits may be transferred from four-year institutions, and 60-64 from two-year institutions, depending on one's academic major. Transfer students who matriculate with 60 or more credits need to declare a major upon entering Utica University.
Career Outlook: A Growing Demand for Cybersecurity Leaders
According to the Bureau of Labor Statistics, the need for cybersecurity professionals with management expertise is on the rise. More than 667,600 new positions in the computer and information technology field are expected to be created by 20301. Meanwhile, there's a 35% gap in the number of workers needed to fill cybersecurity jobs across the U.S.2 Gain the skills to achieve success in these roles, plus many more in-demand positions with the online bachelor's in Cybersecurity Operations Management degree.
Explore Careers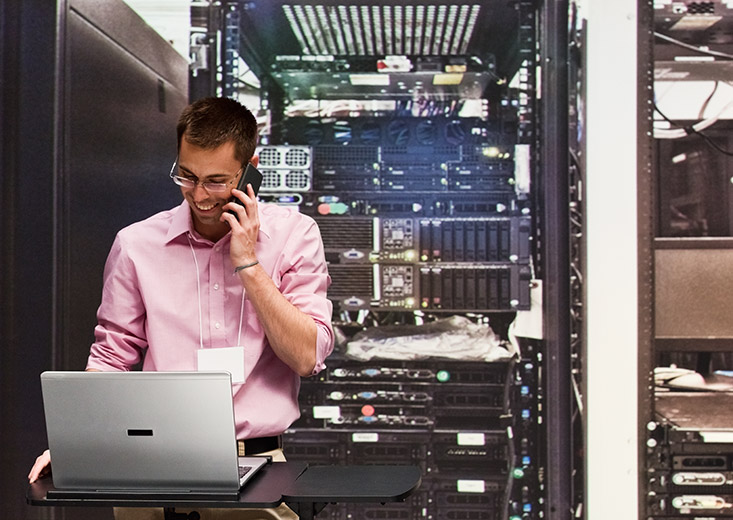 Curriculum
The online bachelor's in Cybersecurity Operations Management degree program consists of 120 total credits. As a student, you'll complete a selection of core business courses along with core cybersecurity operations management courses, each of which are taught by expert faculty with extensive real-world experience in their fields. With their support, you'll build career-ready skills for strategic management, computer network investigations, cyber operations, system vulnerability analysis, and more.
Explore Courses
Program Outcomes
The online B.B.A. in Cybersecurity Operations Management degree was developed by industry experts to help you advance your career in a growing field. When you complete the program, you'll be fully prepared for professional success.
Cybersecurity Operations Management Learning Goals
Synthesize and apply the core tenets of cybersecurity—confidentiality, integrity, and availability—to address contemporary information security problems.
Investigate cybercrimes and intrusions in information technology systems.
Apply secure programming and modern cryptographic techniques across cybersecurity technologies.
Develop the technical proficiencies required to protect and defend computer network architectures, information systems, and applications.
Business Administration Learning Goals
Understand the structure of an organization and processes for managing them.
Identify and interpret legal and ethical issues in the global business environment.
Consume and produce quantitative and qualitative information in order to facilitate business and/or economic decision-making.
Solve business and organizational problems using analytical and critical thinking skills.
Apply rudimentary concepts from the management of technology discipline to people, process, and technology management challenges in a modern organization.
Recognize the impact of the global and multi-cultural environment on managing a business.
Employ oral communication skills to influence a professional audience.
Demonstrate proficiency in written communications across multiple platforms and purposes.
Admission Requirements
To apply for the online B.B.A. in Cybersecurity Operations Management degree program, you'll need the following:
2.5 minimum GPA for transfer credit
3.0 minimum GPA for high school courses
Résumé
Personal statement that outlines your qualifications, skills, work experience, and reasons for pursuing this profession
Letter of recommendation from a professional reference
Official transcript

Official final high school transcripts (with graduation date) are required for all undergraduate students.
If you are entering with an associate degree or transferring a minimum of 57 credits from a four-year college, your general educational requirements are considered complete.

SAT (I or II) or ACT scores are not required
Learn More
Tuition and Financial Aid
This 120-credit bachelor of business administration degree program costs $475 per credit hour. Utica University is dedicated to making an advanced education accessible and affordable and offers many avenues for financial aid.
Learn More
Faculty Spotlights: Career-Ready Skills from Seasoned Professionals
Get to know our faculty of cybersecurity and leadership professionals as they share their perspectives and expertise. Their industry-tested insights can help you succeed as you learn to apply expert management skills to the fast-growing field of cybersecurity.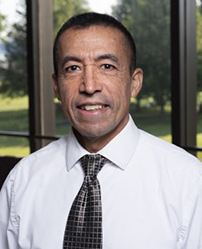 Ismael "Ish" Morales
Ismael "Ish" Morales joined the full-time faculty of Utica University in 2019 as an Assistant Professor of Cybersecurity and teaches at the undergraduate and graduate levels. His experience in multiple domains encompasses software engineering, DoD geo-spatial information systems, legal/news and business, automotive industrial engineering, DoD logistics, and DoD cybersecurity research and development. His activities in support of the National Air and Space Intelligence Center, the NSA, the U.S. Army Intelligence Command, the Air Force Research Lab, and the Department of Defense included software development, kernel programming, cybersecurity R&D, and technical management in classified and unclassified domains. He served as the principal security assessor for multiple DOD agencies and commercial businesses for information assurance certification and accreditation. Hobbies include coaching and playing soccer, and long-distance running.
Honors and Distinctions
B.S. in Computer Science from Bowling Green State University (2000)
M.S. in Information Assurance from Syracuse University (2011)
Currently pursuing a Technology & Innovation Management in Data Science Ph.D. from Northcentral University
Cyber Club Faculty Advisor
His certifications include:
ISC2 Certified Information Systems Professional (CISSP)
ISC2 Certified Authorization Provider (CAP)
Professional Scrum Master
IACRB SCADA Architect
ITL IT Service Management
Abdulbast "Abe" Abushgra
Abdulbast "Abe" Abushgra, Assistant Professor of Cybersecurity, earned his bachelor's degree in architecture engineering from the University of Nasr, his master's in engineering management from the University of Tripoli, his master's in urban planning from El-Mergib University, and his doctoral degree in computer science and engineering from the University of Bridgeport. Abe's research interests include quantum cryptography, information security, and cybersecurity. His hobbies include reading, sports, and coding.
Honors and Distinctions
B.S. in Architecture Engineering, University of Nasr
M.S. in Engineering Management, University of Tripoli
M.S. in Urban Planning from El-Mergib University
Ph.D. in Computer Science and Engineering, University of Bridgeport
Frequently Asked Questions
Advancing your life and career with an online degree comes with lots of questions, and we want to ensure your search for answers is effortless. If you have a question we haven't covered, call (866) 295-3106 to speak with an enrollment manager.
The average completion time for the online B.B.A. in Cybersecurity Operations Management degree is 2-4 years.
Tuition for the online B.B.A. in Cybersecurity Operations Management degree costs $475 per credit. There are 120 total credits in this program.
Utica University (formerly Utica College) and its programs are accredited by the Middle States Commission on Higher Education (MSCHE).
Admission requirements for the online B.B.A. in Cybersecurity Operations Management program include the following:
Must have a minimum cumulative GPA of 2.5 for transfer credit, or a minimum cumulative GPA of 3.0 for high school courses.
Provide one letter of recommendation from a professional reference.
Submit a resume and personal statement.
Learn more about admission requirements for this program here.
The online B.B.A. in Cybersecurity Operations Management degree consists of 41 courses, totaling 120 credit hours. Learn more about the curriculum for this program here.
Visit our FAQ page
Sources
U.S. Bureau of Labor Statistics. (Sept. 8, 2021). Computer and Information Technology Occupations. Occupational Outlook Handbook. Retrieved on Oct. 15, 2021, from https://www.bls.gov/ooh/computer-and-information-technology/home.htm
CyberSeek (n.d.). Cybersecurity Supply/Demand Heat Map. Retrieved November 9, 2022, from https://www.cyberseek.org/heatmap.html.