Bachelor of Science in Health Sciences
Pursue Your Dreams With an Online Health Sciences Degree
Versatile, 100% Online Degree
Learn More Today
Complete the form to learn more about this program.
Duration

4 years

Cost per Credit

$420

Credit Hours

120
Program Benefits
Prepare to join the nation's fastest-growing industry
Practitioner-based faculty
Therapy-focused (physical, occupational) dual degree options
6 start dates per year
The Flexibility You Need to Reach Your Health Care Goals
The 100% online Bachelor of Science in Health Sciences degree from Utica University provides you with the knowledge necessary to pursue a variety of health professions or graduate study.
The fully online B.S.H.S. degree equips you with a solid educational background in health-related sciences while also covering foundational education components that are important in the job market or for continued study. This versatile degree can be tailored to fit learners' long-term goals, whether they be graduate study or one of many healthcare related careers.
Continue Your Undergraduate Education
This online degree is also a completer program, which means that students may transfer credits into an undergraduate program at Utica University. Students may also complete all 120 credits at Utica University as a full, undergraduate degree. Candidates for the baccalaureate degree must satisfactorily complete a minimum of 30 credit hours of study at Utica University. A maximum of 90-98 credits may be transferred from four-year institutions, and 60-64 from two-year institutions, depending on one's academic major. Transfer students who matriculate with 60 or more credits need to declare a major upon entering Utica University.
The need for health care professionals is expected to increase by 14% between 2018 and 2028, resulting in the creation of 1.9 million new jobs.1 An online health sciences degree can prepare you to pursue a health sciences career or smoothly transition to graduate study in medicine, business, health care administration, physical therapy, occupational therapy, and more.
Learn More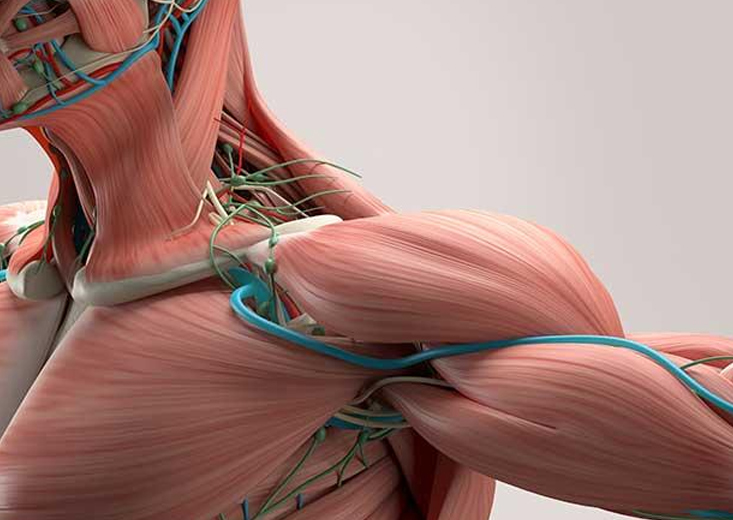 Curriculum
The practical nature of the 120-credit B.S.H.S. program, the experiential learning opportunities, the approachable and caring professors, and the excellent support staff, combined with health science courses, helps you succeed.
The curriculum consists of 33 credit hours of core coursework, 72 credit hours of major requirements, and 15 credit hours of coursework toward a minor. Utica University offers numerous options for minors, including health care advocacy and navigation, entrepreneurship, management, risk management and insurance, fraud and financial crime investigation, and aging studies.
Utica University maintains articulation agreements with a number of community colleges, making it easier for students who complete their associate degree to transfer to UC to complete their bachelor's and graduate degrees.
Explore Courses
Admission Requirements
Our online B.S.H.S. degree program accepts applications from first-time freshmen, as well as students with some college credit. To apply, you'll need the following:
Résumé
Personal Statement
Letter of Recommendation
Official transcript
SAT or ACT for first-time freshmen if you'd like these to be considered


Official final high school transcripts (with graduation date) are required for all undergraduate students.

If you are entering with an associate degree or transferring a minimum of 57 credits from a four-year college, your general educational requirements are considered complete.
Get Started
Tuition Details
The online B.S. in Health Sciences program tuition is $420 per credit hour. Utica University is dedicated to making an advanced education accessible and affordable and offers many avenues for financial aid.
Learn More
Faculty: Support From the Experts
Our faculty works with you directly to ensure you meet your goals with your online health sciences degree and will help you tailor your education to meet your needs as you move throughout the B.S.H.S. program. Our experienced program director, Dr. Ahmed Radwan, holds a Ph.D. in Biomechanics, a Doctor of Physical Therapy (DPT) degree, and an MBA, as well as a bachelor's and master's degree in physical therapy.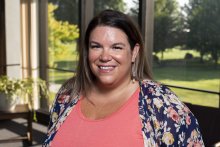 Kyrra A. Marchese, M.S., OTR/L
Chair of Health Sciences, Assistant Professor of Health Sciences
Kyrra Marchese, M.S., OTR/L, earned her bachelor's in health studies from Utica University, her bachelor's degree in political science from the University of Rhode Island her master's degree in occupational therapy from Utica University. Kyrra's research interests include pediatric development, disability awareness, and advocacy. In her free time, she enjoys spending time with family and friends, reading, and running.
Education
B.Sc., Health Studies, Utica University
B.Sc., Political Science, University of Rhode Island
M.O.T., Utica University
Frequently Asked Questions
Advancing your life and career with an online degree comes with lots of questions, and we want to ensure your search for answers is effortless. If you have a question we haven't covered, call (866) 295-3106 to speak with an enrollment counselor.