Master of Science in Financial Crime and Compliance Management
Following the Money: Managing Risk, Investigating Fraud, and Preventing Loss
100% Online, Two-Year Program
25+ Year History Educating Fraud Fighters
Address Current Financial Crime Challenges
Learn More Today
Complete the form to learn more about this program.
Duration

2 years

Cost per Credit

$880

Credit Hours

36
Program Benefits
Utica University is an ACAMS academic partner
Experienced, distinguished faculty
NO APPLICATION FEES During November!
To celebrate International Fraud Awareness Week, Utica will waive* our application fee for each application received for the online BS in Fraud and Financial Crime Investigation and MS in Financial Crime and Compliance Management programs during November 2023.
Earning Potential of $100,000+
Established in 1999, our Master of Science in Financial Crime and Compliance Management was the first program of its kind—and it's stayed at the front of its field ever since.
This two-year, 36-credit master's program equips you with a combination of management, technology, and analytical skills, as well as a global understanding of economic crime. You'll focus on fraud and compliance strategies and apply innovative technological and analytical solutions to current economic challenges.
You'll complete this program ready for positions including fraud investigator, attorney, loss-prevention manager, auditor, and compliance manager in risk management, anti-money laundering, and more.
ACAMS Premier Industry Partnership for Anti-fraud Professionals
Utica University, is the first university in the nation to become an education partner with the preeminent association for anti-money laundering and financial crime investigations – the Association of Certified Anti-Money Laundering Specialists (ACAMS). The unique academic partnership provides some very important benefits to both ACAMS members and Utica students, including tuition discounts and preparation for the CAMS certification exam:
a free student membership to the association for up to two years.
a waived application fee and 10% tuition discount, if the applicant is already an ACAMS member.
a significantly discounted rate for the CAMS exam taken within 6 months of the student membership.
With your master's degree in financial crime and compliance, you'll hone your professional skills, advance your career, and be prepared to manage corporate and advanced technological resources to combat financial crime.
With a 5 to 10 percent increase in employment opportunities projected from 2020 to 2030, the demand for fraud examiners, investigators, and analysts will only increase.1 Plus, you could qualify for a variety of specific roles, including Director of Enterprise Risk Management, a position that garnered a median salary of $145,754 in 2021.2
Jobs and Income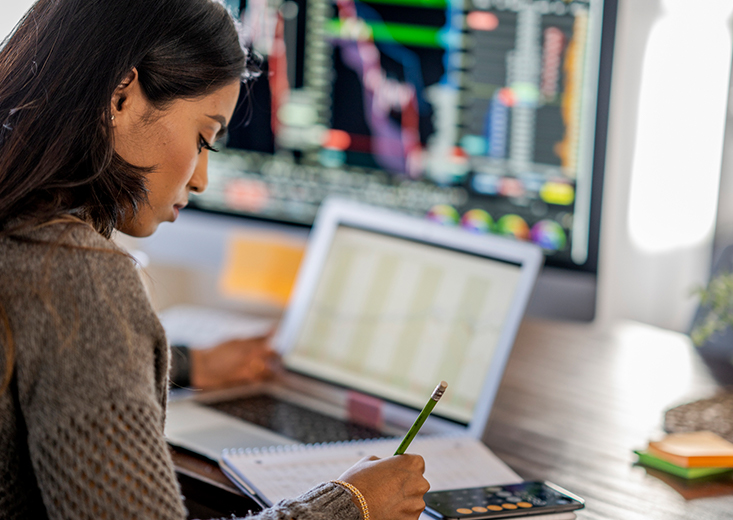 Curriculum: Integrate Theory with Practice
This rigorous curriculum was built to mirror the intensity of the regulatory regime to prepare you to excel in high-demand roles, so you can easily relate your learning to your career. Courses are routinely updated to keep pace with the ever-changing field and technology and stay on the edge of industry growth.
By applying research methods, organizational theories, and management practices to issues like economic crime, legal issues, internet security, and fraud analysis, you'll explore the ways financial crime experts work within private industry, government, and law enforcement.
Explore Courses
Admission Requirements
All students must have attended a regionally accredited institution and hold a Bachelor's degree or equivalent. Other requirements include:
Minimum GPA of 3.0
Two letters of recommendation
Personal statement
Official transcript
Learn More
Tuition and Financial Aid
This 36-credit program costs $880 per credit hour. Utica University is dedicated to making an advanced education accessible and affordable and offers many avenues for financial aid.
Learn More
Faculty Spotlight: Learn from Industry Leaders
Our distinguished faculty have held high-level fraud management positions in the financial services industry and will share their extensive experience in risk analysis, fraud control implementation and investigations. Having worked with Utica University's Center for Identity Management and Information Protection, as well as organizations like the National White Collar Crime Center and the New York Clearing House Check Fraud Committee, faculty members offer tremendous first-hand insights.
Benefit from their industry expertise and advance your career with an edge.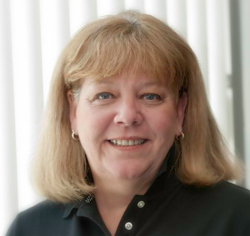 Suzanne Lynch, M.S.
Professor, Financial Crime and Compliance Management
Suzanne Lynch, M.S., has global experience in risk analysis and fraud control development and investigations in the financial services industry. She has held fraud management positions at MasterCard Worldwide, Goldman Sachs, and Comerica Bank.
In these positions, Lynch was responsible for overseeing electronic banking fraud and implementing fraud control procedures. She also conducted fraud operations reviews on banks to determine the levels of existing fraud controls, global fraud investigations, and third-party processing system risk controls.
Lynch has led training sessions on fraud detection and investigations for global law enforcement groups and financial institutions throughout the world. She also consults for fraud detection software companies in the New York City area.
At Utica University, Lynch developed and enhanced course materials and created specific courses for both graduate and undergraduate financial crime programs. She served as the lead academic for the program's new prevention and detection concentration and the redesign of the undergraduate online certificate program—adding courses that enhance relevancy to the investigation of financial crime.
Her outreach efforts have drawn in entities like the Association of Certified Anti Money Laundering Specialists (ACAMS), the U.S. Marshals Service, and the New York National Guard to invest professional effort in aligning respective personnel with tailored certificate programs.
Honors and Distinctions
M.S. in Economic Crime Management, Utica University
B.S. in Criminal Justice, Wayne State University
Former Director of the Financial Crime and Compliance Management Program, Utica University, 2001–2015
Former Director of Corporate and Professional Programs, Utica University
Assistant Executive Director of The Economic Crime Institute, Utica University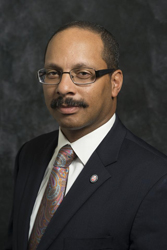 Bernard L. Hyman, Jr., J.D.
Professor of Practice of Fraud and Financial Crime Investigation
Executive Director of Economic Crime and Cybersecurity Institute, and Professor of Practice, Fraud & Financial Investigation. Hyman is a 1994 alumnus of Utica University (formerly Utica College) who went on to earn his Juris Doctorate degree from Syracuse University.
Hyman has been with Utica since 2009 as an adjunct lecturer until his promotion to Professor of Practice in 2014. He also served as an Assistant District Attorney in Oneida County, NY where he headed the Economic Crime Bureau for more than a decade. Hyman plays an essential role in providing opportunities to Utica students to participate in investigation of crimes against revenue including embezzlement, welfare fraud, insurance fraud, sales tax fraud, and other financial crimes.
Frequently Asked Questions
Advancing your life and career with an online degree comes with lots of questions, and we want to ensure your search for answers is effortless. If you have a question we haven't covered, call (866) 295-3106 to speak with an enrollment counselor.
Sources and Disclaimer
O*NET Online. Summary Report for Fraud Examiners, Investigators and Analysts. Retrieved October 12, 2021, from https://www.onetonline.org/link/summary/13-2099.04#WagesEmployment
Salary.com. Salary for Risk Management Director. Retrieved on September 27, 2021, from https://www.salary.com/research/salary/benchmark/risk-management-director-salary
*Application Fee Waiver Offer for the online BS in Fraud and Financial Crime Investigation and MS in Financial Crime and Compliance Management programs is valid from Nov 1-Nov 30, 2023. Use code OLFR if prompted. These waivers are valid for USA residents only. Applicants must be at least 18 years of age and not a current student. These fee waivers have no cash value unless applied to the application fee.