Master of Science in Cybersecurity Operations Management
Discover a Cybersecurity Degree Focused on Leadership
100% online, no residency
No technical background required
Prep for CompTIA ® Project+ and Security+ certifications
Learn More Today
Complete the form to learn more about this program.
Duration

2 Years

Cost per Credit

$895

Credit Hours

30
Program Benefits
No GRE or GMAT score required
Integrate business operations, finance, and cybersecurity
Capstone course offers real-world experience with hands-on opportunities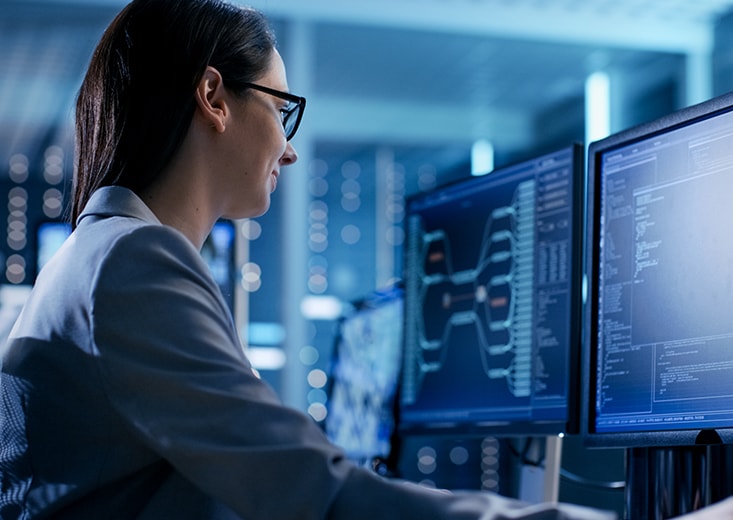 Andrew Carr: Leadership, project management, business development. These roles within the field of cybersecurity all require balanced knowledge beyond just technical expertise, and all of them face a pressing need for qualified individuals. Utica University's Master of Science in Cybersecurity Operations Management was created from the ground up to address this need by incorporating equal parts from our nationally recognized business and cybersecurity programs to provide graduates with the skills to take their careers to the next level. We've incorporated security plus and project plus certifications from industry leader CompTIA to give our students a leg up on the competition. Whether you're in a leadership role looking to improve your understanding and application of cybersecurity principles or someone looking to change careers and take the leap into cybersecurity, this is the program for you.
The Utica University Cybersecurity Difference
Learn what sets the Utica University M.S. in Cybersecurity Operations Management apart in this video from the program director, Dr. Andrew Carr.
Apply Expert Project Management Skills to Your Cybersecurity Career
Designed to help you fill the cybersecurity leadership skills gap, this online master's degree delivers foundational technical skills while exploring expert project management concepts. When you graduate, you'll be prepared to take the CompTIA ® Project+ certification exam and advance your career in a growing, in-demand field.
Career Outlook: The Cybersecurity Field is Growing Fast
According to the Bureau of Labor Statistics, the computer and information technology field is growing at a pace of 15 percent. This expansion is expected to create more than 682,000 new jobs by 2031.1 CyberSeek reports a 35% gap in the number of workers needed to fill cybersecurity jobs across the U.S.2
As a graduate of Utica University's online cybersecurity operations management degree, you'll have the technical expertise and the project management skills to make an impact as a leader in these dynamic roles.
Explore Careers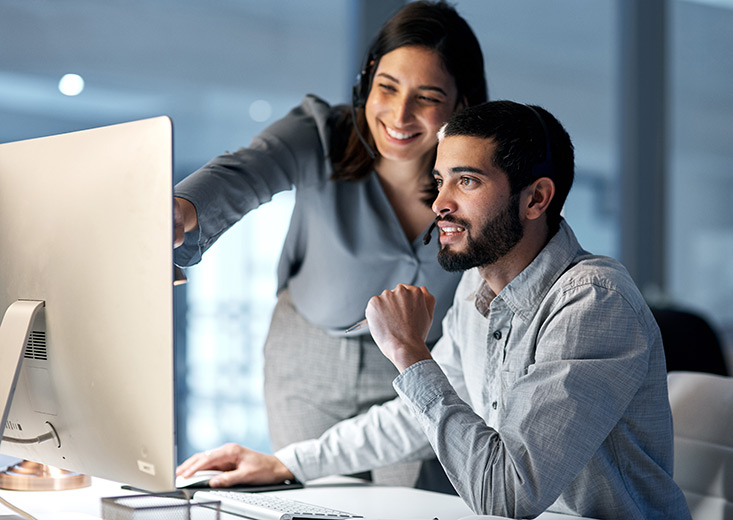 Curriculum
The online master's in cybersecurity operations management degree offers a curriculum that integrates finance and accounting skills as a part of the cybersecurity risk framework. With support from industry-experienced faculty, you'll understand operationally and strategically how cybersecurity fits into a total organizational strategy. Explore principles of organizational management and risk analysis, and gain crisis response skills to address cyber breaches.
Explore Courses
Program Outcomes
The online Cybersecurity Operations Management master's degree was developed by industry experts to help you advance your career. When you complete the program, you'll be fully equipped to:
Devise and implement cybersecurity frameworks in public and private businesses, and not-for-profit and governmental entities.
Combine best practices in leadership and management to lead people, processes, and projects.
Apply the five stages of effective project management to administer and regulate project activities, tasks, and processes.
Interpret financial and accounting information to support managerial decision-making.
Unsure which Cybersecurity program to choose? See a Quick Comparison.
Quick Comparison
Admission Requirements
To apply for the online M.S. in Cybersecurity Operations Management degree, you'll need the following:
Bachelor's degree with a minimum GPA of 2.7
Two letters of recommendation
Transcripts from all previous colleges and universities attended
Personal statement
Résumé
Learn More
Tuition and Financial Aid
This 30-credit master's degree program costs $895 per credit hour. Utica University is dedicated to making an advanced education accessible and affordable and offers many avenues for financial aid.
Learn More
Faculty Spotlights: Learn From Industry Experts
Get to know our faculty of cybersecurity and leadership professionals as they share their perspectives and expertise. Their industry-tested insights can help you succeed as you learn to apply expert management skills to the fast-growing field of cybersecurity.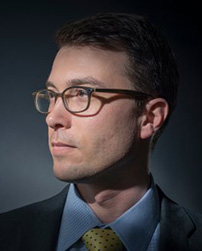 Austen Givens, Ph.D.
Associate Professor of Cybersecurity
Professor Givens teaches undergraduate courses on digital forensics and information security at Utica University. He has also taught graduate courses on critical infrastructure protection, cyber incident management, and network security. Austen is currently completing work on a book about public-private sector partnerships for Marine Corps University Press and co-authoring a textbook on homeland security with Oxford University Press.
Prior to entering academia in 2011, he served in various information technology-related roles for the Department of Homeland Security and in the private sector. He received a Ph.D. in Public Policy from the Department of Political Economy at King's College London.
Honors and Distinctions
Ph.D. King's College London
M.A. Virginia Commonwealth University
Austen is co-author of the 2014 book The Business of Counterterrorism: Public-Private Partnerships in Homeland Security and advises the U.S. military on strategic defense issues.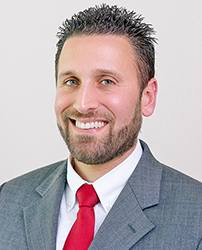 Salvatore C. Paladino, III, M.B.A, CISSP, PMP
Adjunct Professor, Cybersecurity
Salvatore "Sal" Paladino, MBA, CISSP, PMP, joined Utica in 2010 and has worked as a cybersecurity professional with more than 15 years of experience capturing and leading multi-million-dollar cyber research, development, engineering, and testing efforts. He is currently Director of Account Management at Assured Information Security, where he manages a portfolio of technologies exceeding $100 million in value.
Paladino has authored numerous technical papers and testified as a cybersecurity expert witness before judicial bodies such as the New York State Commission of Investigation. In 2005, he was formally recognized for his contributions to the investigative mission of the United States Secret Service. Paladino has trained or educated more than 3,000 individuals from government, law enforcement, private industry, and academia. He has led the development of three patented technologies, and his technical teams have delivered accredited capabilities that are in operational use by multiple agencies across the Department of Defense.
Honors and Distinctions
Board member of the Armed Forces Communications Electronics Association (AFCEA) – Erie Canal Chapter
DoD Top Secret (TS) with Sensitive Compartmented Information (SCI),
DHS Personnel Suitability Certifications and Training
Certified Information Systems Security Professional (CISSP)
Certified Project Management Professional (PMP)
Certified in Risk and Information Systems Control (CRISC)
CompTIA+ certified in A+, Security+, and Network+
Ethical Hacker Training (EC-Council)
Certified Steganography Investigator (WetStone Technologies)
Basic and Advanced Data Recovery and Analysis (National White Collar Crime Center, NWC3)
B.S. in Computer Security, Utica University (formerly Utica College)
MBA in Technology Management, SUNY Polytechnic
Frequently Asked Questions
Advancing your life and career with an online degree comes with lots of questions, and we want to ensure your search for answers is effortless. If you have a question we haven't covered, call (866) 295-3106 to speak with an enrollment manager.
The online M.S. in Cybersecurity Operations Management degree can be completed in as little as 2 years.
Tuition for the online M.S. in Cybersecurity Operations Management degree costs $895 per credit. There are 30 credits total for this program.
Utica University (formerly Utica College) and its programs are accredited by the Middle States Commission on Higher Education (MSCHE).
Admission requirements for the online M.S. in Cybersecurity Operations Management program include the following:
Must have completed a bachelor's degree from a regionally accredited institution with a minimum 2.7 GPA.
Provide two letters of recommendation from professionals references.
Submit a resume and personal statement.
Learn more about admission requirements for this program here.
The online M.S. in Cybersecurity Operations Management degree consists of 10 courses, totaling 30 credit hours. Learn more about the curriculum for this program here.
Visit our FAQ page