Bachelor of Science in Nursing (Online RN to BSN)
Advance Your Nursing Career and Develop Your Professional Practice
Transfer Up To 90 Credits
Learn More Today
Complete the form to learn more about this program.
Duration

20 months

Cost per Credit

$395

Credit Hours

61
Program Benefits
Enhance your earning potential
Learn from experts with clinical experience
Small class sizes
100% online instruction
6 start dates per year
Earn Your Bachelor's in Nursing Online and Finish Your Degree Fast
Tackle the increasingly complex health care environment and meet the demand for highly skilled nurses with Utica University's online Bachelor of Science in Nursing (RN to BSN). The CCNE-accredited program builds on Utica's more than 25-year history of educating nurses to provide the best possible care to each patient.
Now's the time to build on your RN: The American Association of Colleges of Nursing and the National Advisory Council on Nurse Education and Practice both recognize the Bachelor of Science in Nursing as the minimum education required for professional practice. Plus, states like New York have passed BSN in 10 laws, requiring nurses to earn their BSN within 10 years of initial RN licensure.
With no residency required, the 100% online RN to BSN is geared toward professional working nurses and offers small class sizes and qualified faculty who are committed to mentorship. With up to 90 transfer credits accepted, you could complete your program in as few as five semesters (20 months).
Our RN to BSN alumni are confident that you'll get the most out of your experience at Utica – they've referred more than one-third of our current students! They know you'll benefit from a quality program that focuses on nursing leadership and critical thinking skills, all delivered through a convenient and flexible online platform.
Qualify for Leadership Roles in Nursing
You will experience an excellent curriculum that is always being revised and updated to reflect current standards of practice.
– Amy Haver, MS, RN, FNP-BC, Program Director
Take on roles that demand critical thinking, quick decision-making, thoughtful communication, and leadership with our online BSN nursing program. You'll also be prepared for continuing education should you choose to pursue a graduate degree in nursing.
The average salary for BSN-prepared nurses is $79,000.1 That's $12,000 more than the $67,000 average for nurses with an Associate Degree in Nursing.2 A BSN places you on career paths such as:
Clinical Nurse Manager ($83,427/year median salary)1
Nursing Manager ($85,369/year median salary)1
Nursing Director ($90,204/year median salary)1
Plus, many of the most in-demand nursing specialties — including informatics, management, oncology, and perioperative — now require a BSN.3 Tap into more opportunities, more earning potential, and more ways to provide the best care to your patients.
Jobs and Income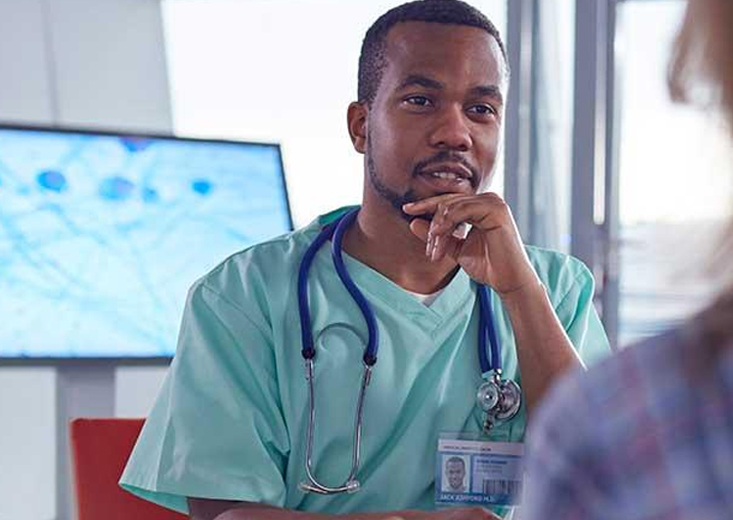 Curriculum
In our online RN to BSN program, you'll focus on patient-centered health care and gain the most up-to-date nursing knowledge available about our ever-changing health care environment. You'll also round out your learning by choosing from a selection of liberal arts courses that have been tailored to the needs of the nursing profession.
This CCNE-accredited nursing curriculum is aligned with the Baccalaureate Essentials determined by the American Association of Colleges of Nursing. Through hands-on experiential learning, you'll master concepts essential for modern nursing, including:
Patient-centered care
Evidence-based practice
Health informatics
Cultural sensitivity
Interprofessional Education (IPE)
Practice across the life span
Plus, our bachelor's in nursing online curriculum has been carefully built to fit your life, so you can continue your practice as a registered nurse while you learn.
Explore Courses
Admission Requirements
To apply to our online RN to BSN program, you need an ADN from a regionally accredited college, a Diploma Nursing Program (DNP), or 57 credits from a four-year college and an RN license. Your RN license should be active now or within six months of your enrollment.
Your application to the online BSN nursing program requires:
$40 application fee
Transcripts proving your previously earned credits or ADN
Proof of these prerequisite courses with a grade of C or better: Intro to Psychology, Anatomy and Physiology I and II, and Microbiology.
There is no minimum GPA required to apply to this program.
Take the first step toward advancing your nursing career and providing even better care to your patients.
Get Started
Tuition and Financial Aid
You can expect to take 31–61 credits depending on the total number of transfer credits approved. The program costs $395 per credit hour for a total estimated tuition ranging from $12,245–$24,095. Utica University is dedicated to making an advanced education accessible and affordable and offers many avenues for financial aid.
Learn More
Faculty Spotlight: Learn from Expert Advisors and Mentors
Our faculty are recognized for their clinical expertise and knowledge of professional nursing. Your instructors will help you reach your academic goals and support you every step of the way, via email, phone, and our online learning platform.
This program meets Utica's commitment to advising and mentoring. You'll be in touch with nursing experts in a variety of specialties who can help you reach your next step.
Ellen Smith, Ph.D., MPH
Assistant Professor, Nursing
Ellen Smith, Ph.D., MPH, joined Utica University as a faculty member in 2006, teaching both online and on-campus courses. She has a passion for teaching the next generation of nurses from all different backgrounds.
Smith has extensive experience as a home health care nurse, supervisor, and case manager. She has also been a research coordinator for oncology clinical trials. Smith is an active member of the American Association of Colleges of Nursing (AACN), the American Public Health Association (APHA), and the National League for Nursing (NLN). She lives with her family and three dogs in Clinton, N.Y., and gets outside every chance she gets.
Honors and Distinctions
B.S. completed at St. Olaf College
MPH completed at University of Minnesota
Ph.D. in Higher Education completed at Syracuse University
Active member of AACN, APHA, and NLN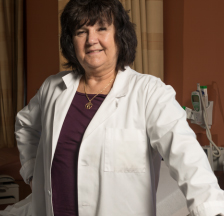 Civita Allard, M.S., RN, CNE
Associate Professor, Nursing
Civita Allard, M.S., RN, CNE, joined the Utica University faculty team in 2006. She teaches both online and on-campus RN-BSN programs and is actively involved in course development and revision.
As a retired Navy Nurse Corps Captain and current CEO of Quality Training Solutions Corp, Allard brings a strong, diverse, international background in medical-surgical nursing and leadership management, as well as nursing education—specifically NCLEX preparation.
Allard is passionate about empowering nurses and assisting students in preparing for the NCLEX and other certification examinations. In fact, her NCLEX preparation training has gained attention from hospital administrators across the globe. Most notably, Allard developed nurse training programs at King Faisal Specialist Hospital and Research Center in Riyadh, Saudi Arabia, helping improve the overall standard of care for the hospital.
Honors and Distinctions M.S. in Nursing Education; Clinical Specialist from Russell Sage College
M.S. in Nursing Education; Clinical Specialist from Russell Sage College
Frequently Asked Questions
Advancing your life and career with an online BSN degree comes with lots of questions, and we want to ensure your search for answers is effortless. If you have a question we haven't covered, call (866) 295-3106 to speak with an enrollment counselor.
The RN to BSN program enables you to earn a Bachelor of Science in Nursing degree in 20 months if you:
Have an Associate Degree in Nursing (ADN)
Previously completed a Diploma Nursing Program (DNP)
This timeline requires you to complete one class every eight weeks. You could graduate faster by transferring up to 90 credits from four-year institutions or 60 credits from two-year institutions. Visit the courses page to review curriculum information for this program.
Although scholarships are not available for the online RN to BSN program, non-traditional students can pursue numerous third-party scholarships. Plus, be sure to review these financing options:
Complete the FAFSA® to determine your financial aid eligibility. Utica University's FAFSA® code is 002883.
Apply for a Sallie Mae loan.
If you're a military veteran, a member of the reserves, or currently serving in the U.S. military, you and any dependents are eligible for several financial assistance options. Utica University also offers a 10-percent tuition discount for you and your spouse.
To learn more, call 1-866-295-3106 or request more information.
Yes, this online RN to BSN program is accredited by CCNE. Additionally, Utica University (formerly Utica College) is regionally accredited by the Middle States Commission on Higher Education. These accreditations mean that you will engage in a rigorously evaluated education as you advance toward your Bachelor of Science in Nursing degree online at Utica.
Utica University has made it easy to apply to the online RN to BSN program. Click here to see how to start your online application. To apply, you will need to have:
Earned an Associate Degree in Nursing (ADN) program
Completed a Diploma Nursing Program (DNP) and earned an associate or bachelor's degree from a regionally accredited institution
Earned 57 credits from an accredited institution
To review the program requirements with a Utica University enrollment counselor, call 1-866-295-3106 or email uticaonline@utica.edu.
Yes. Utica University helps you complete the RN to BSN program faster by accepting up to 90 credits from two-year or four-year institutions or 60 credits from two-year institutions. Learn more by reviewing this program's admission requirements.
The American Association of Colleges of Nursing and the National Advisory Council on Nurse Education now suggest the BSN as the minimum credential for practice. What's more, New York now requires each nurse to acquire a BSN within 10 years of attaining licensure.
This program also instills the knowledge and skills to advance your career. To explore the job opportunities that you can pursue after graduation, visit the careers page.
Visit our FAQ page